On April 20, 1987, the first version of PowerPoint was released. Because we love the software so much (and we know many of you readers do, too!), we wanted to celebrate PowerPoint's 33rd birthday with a whole article dedicated to its origins, history, and use cases! 95% of presentations are created with PowerPoint, 30 Million PowerPoint presentations are given everyday, and 500 million people all over the world are using the software. So without further ado, let's dive into the success story of PowerPoint - with the early beginnings and the development throughout the different versions (except for version 13, which was skipped due to triskaidekaphobia concerns).
Contents
Timeline & Version History
5. July 1984:
The idea was created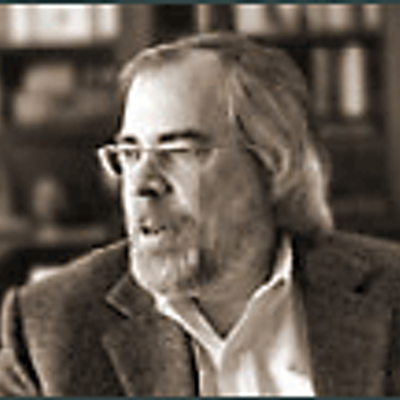 Robert Gaskins was hired by Forethought Inc. as vice president of product development. His task was to create a new software for graphical personal computers like Microsoft Windows and Apple Macintosh. Already 1 month later, Gaskins came up with the idea of PowerPoint. Back then, the project description was labeled as "Presentation Graphics for Overhead Projection". For the next year they continued to work on the first specification of the software.
November 1984:
Start of development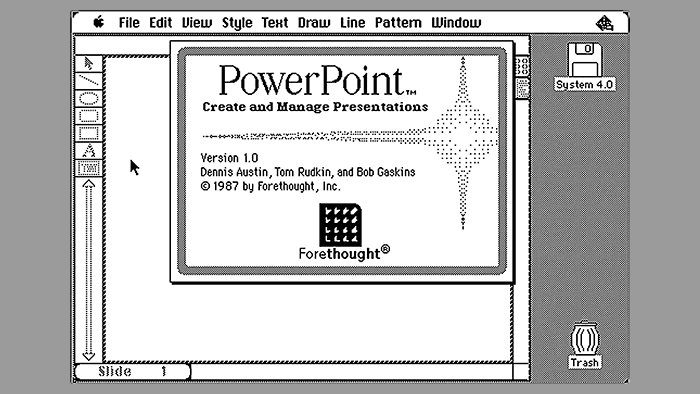 Development officially started under the name "Presenter". However, they started to work on the Macintosh version first. The first developer besides Gaskin was Thomas Rudkin, who joined after 6 months.
January 1987:
Funding by Apple

To continue development, the team needed more money. Apple's Strategic Investment Group selected the company for its first investment. One month later, when they announced the software at the Personal Computer Forum in Phoenix, famous Apple CEO John Skully reportedly said "We see desktop presentation as potentially a bigger market for Apple than desktop publishing".
21. January 1987:
The name PowerPoint was established
Originally, they chose to keep the name "Presenter" for the final software. However, to everyone's surprise, when they tried to register the trademark, their lawyers replied that the name was already used by another software product. The team had to find a new name quickly and thought about "SlideMaker" and "OverheadMaker". According to Gaskins, one night he came up with "Power point" randomly under the shower. Initially, nobody liked it, but when his colleague Glenn Hobin independently had the same idea (he saw a sign on an airport reading "POWER POINT"), they took it for an omen and stuck with the name. The reason why the name now is a single word with an upper-case P is that back then it was required in the naming of all Macintosh software applications. The common belief that PowerPoint got its name because it "empowers" people is therefore wrong.
20. April 1987:
PowerPoint 1.0 (Macintosh)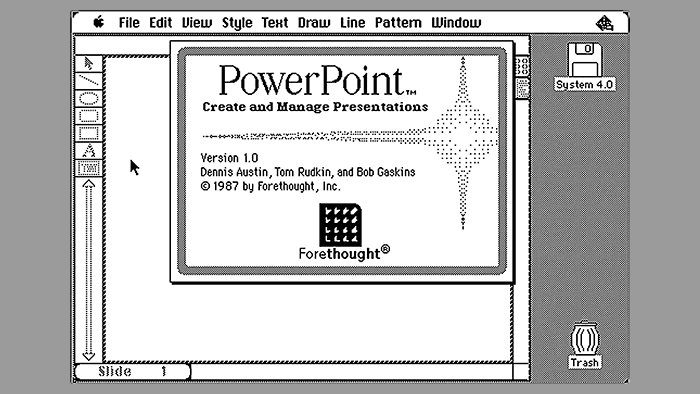 The first 10.000 copies of the first version of PowerPoint for Macintosh shipped from manufacturing by Forethought Inc. The release was received quite well by the media, commenting it "People will buy a Macintosh just to get access to this product."
July 1987:
Acquisition by Microsoft

In early 1987 Microsoft started an internal project to develop a software to "create presentations". Shortly after, they heard that a company called Forethought had nearly finished such a software. The successful release of PowerPoint 1.0 convinced Microsoft to buy the company entirely.
May 1988:
PowerPoint 2.0 (Macintosh)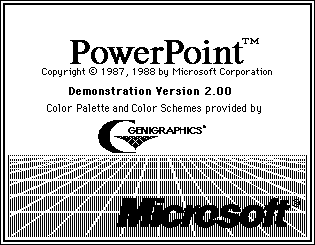 One year later, the second version of the software was introduces. It included color, more word processing features, find and replace, spell checking, color schemes for presentations, guide to color selection, ability to change color scheme retrospectively, shaded coloring for fills.
May 1990:
First Windows version of PowerPoint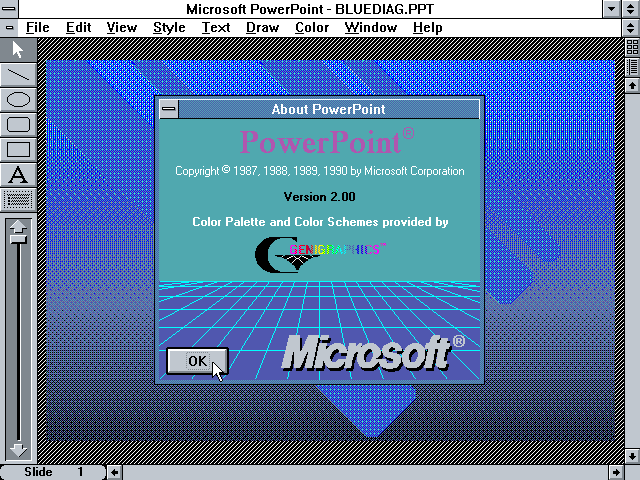 Almost 3 years later, the presentation software was finally released for Windows PCs. It was announced at the same time as Windows 3.0 and was using the same version number as the current Macintosh variant (2.0).
May & September 1990:
PowerPoint 3.0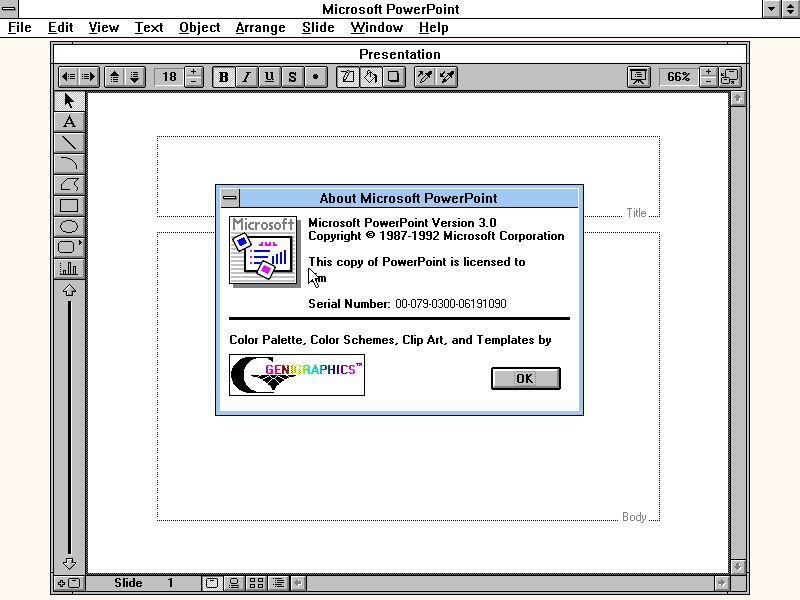 It was the first application designed exclusively for the new Windows 3.1 platform. New features were: full support for TrueType fonts (new in Windows 3.1), presentation templates, editing in outline view, new drawing, including freeform tool, flip, rotate, scale, align, and transforming imported pictures into their drawing primitives to make them editable, transitions between slides in slide show, incorporating sound and video.
February & October 1994:
PowerPoint 4.0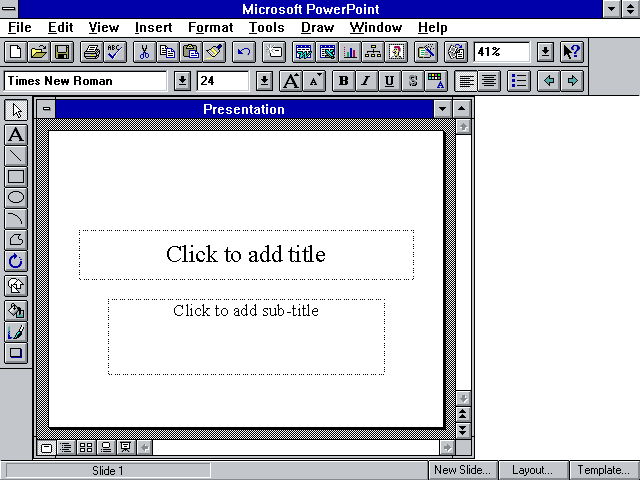 The new version included among others: Word tables, rehearsal mode, hidden slides. Moreover, Microsoft first introduced a standard "Microsoft Office" look and feel (shared with Word and Excel), with status bar, toolbars and tooltips.
July 1995:
PowerPoint 95 (new version naming)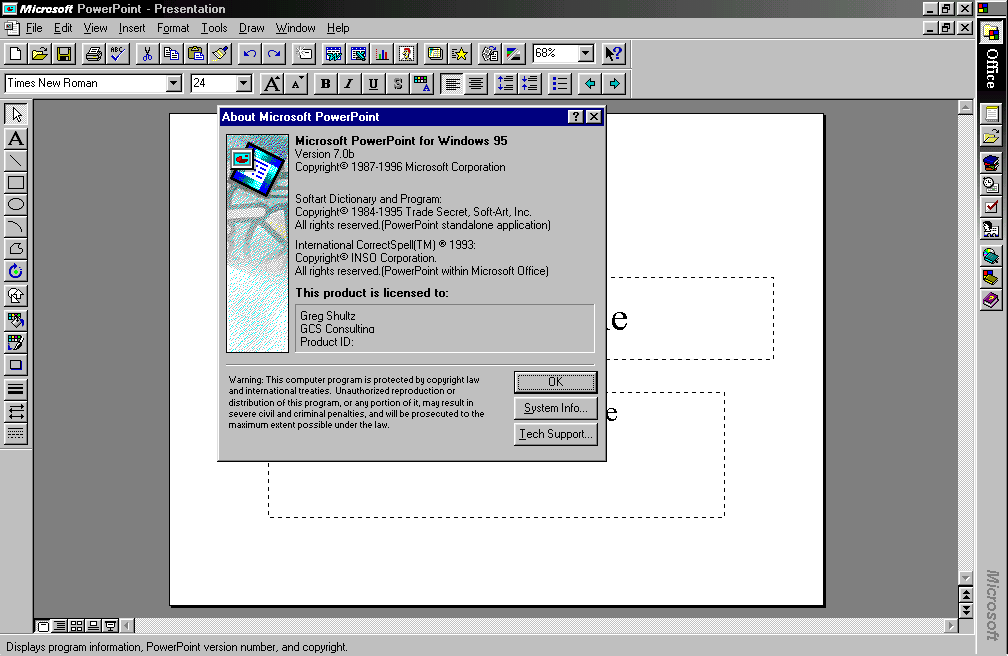 To align PowerPoint with all other Office applications, Microsoft decided to skip versions 5 and 6 and instead call it PowerPoint 95.
October 2003:
PowerPoint 2003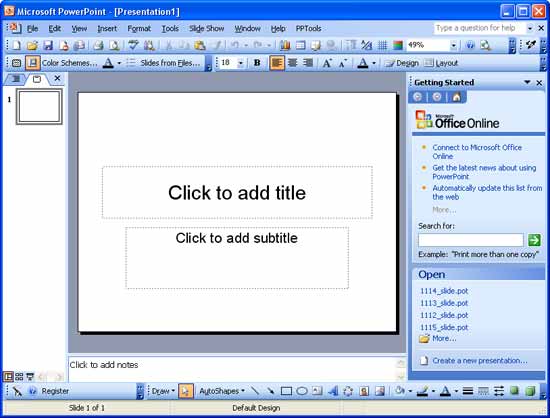 The 2003 version was the first to include the now called "Presenter View": tools visible to presenter during slide show (notes, thumbnails, time clock, re-order and edit slides). Furthermore, it included an option to "Package for CD" to write presentation and viewer app to a CD.
January 2007:
PowerPoint 2007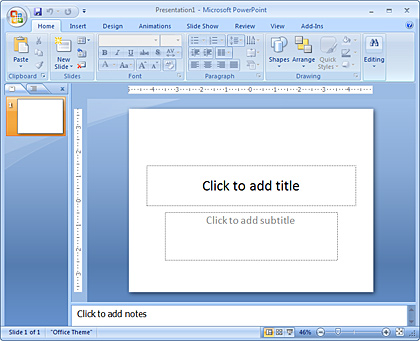 It brought a new user interface (a changeable "ribbon" of tools across the top to replace menus and toolbars), SmartArt graphics, many graphical improvements in text and drawing, improved "Presenter View" and widescreen slide formats. Another major change was the transition from a binary file format, used from 1997 to 2003, to a new XML file format.

June 2010:
PowerPoint 2010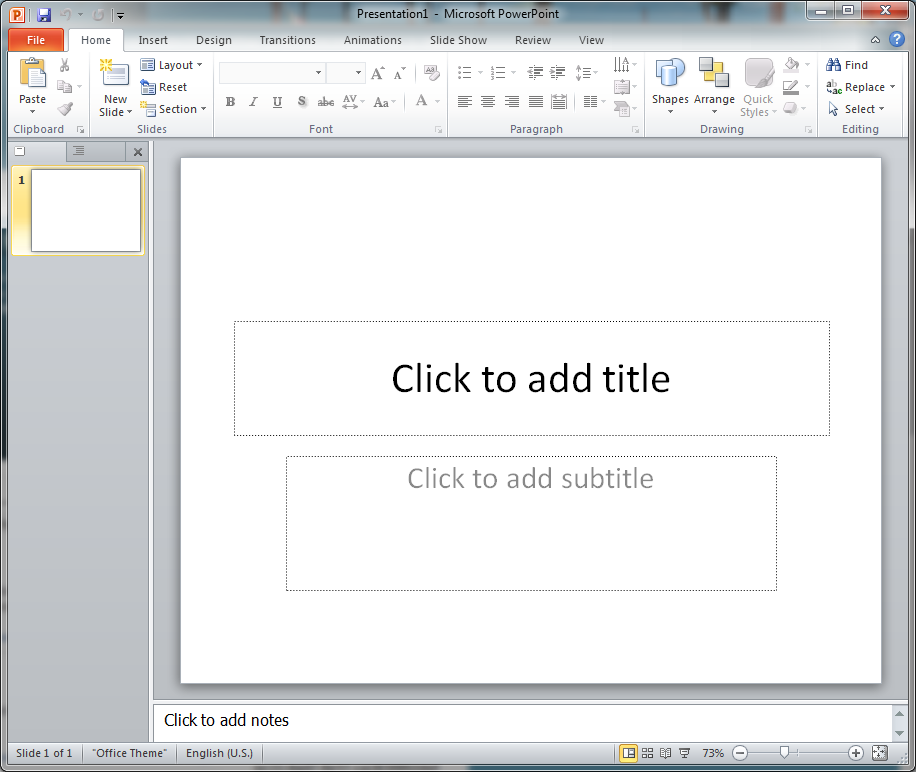 This release added: sections within presentations, a reading view, save as video, insert video from web, embedding video and audio as well as enhanced editing for video and for pictures.
October 2012:
PowerPoint for Web was released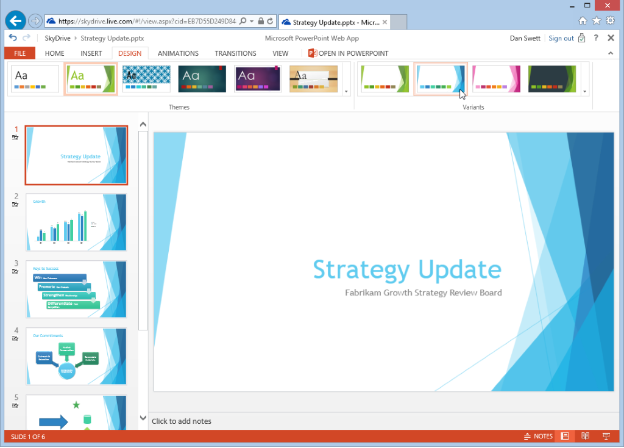 The first time ever, the presentation software could be used in your web browser without any installation.
January 2013:
PowerPoint 2013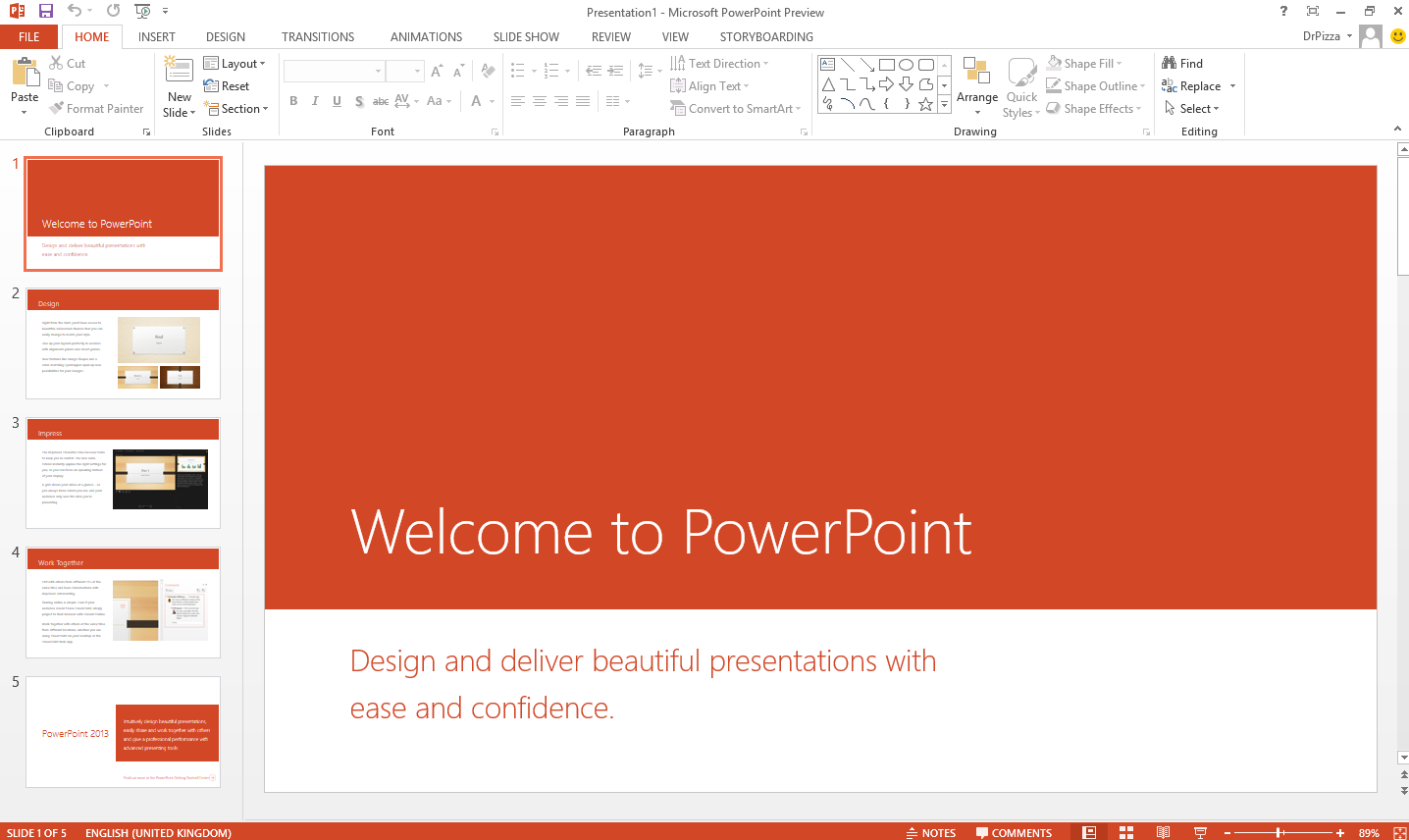 Changes: online collaboration by multiple authors, user interface redesigned for multi-touch screens, improved audio, video, animations, and transitions, further changes to Presenter View. Clipart collections (and insertion tool) were removed, but were available online.
July 2013:
First PowerPoint app for Android & iPhone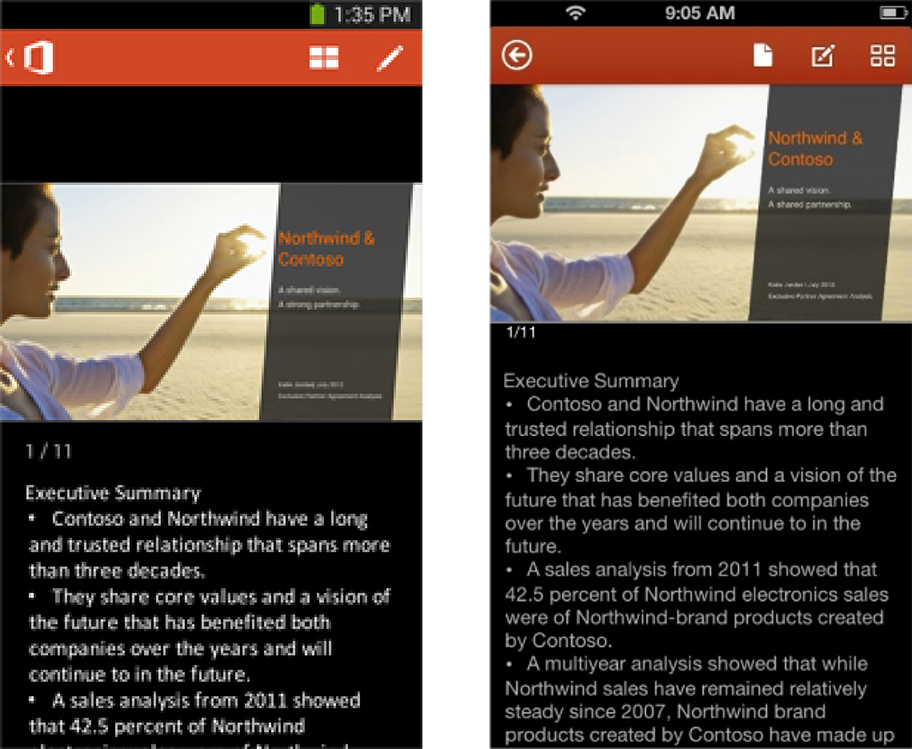 Finally the famous presentation software came on your mobile device with the first versions for Android and iOS. Giving presentations but as well basic editing of slides was already supported on the small screens. However, there wasn't an iPad optimized version just yet.
September 2015:
PowerPoint 2016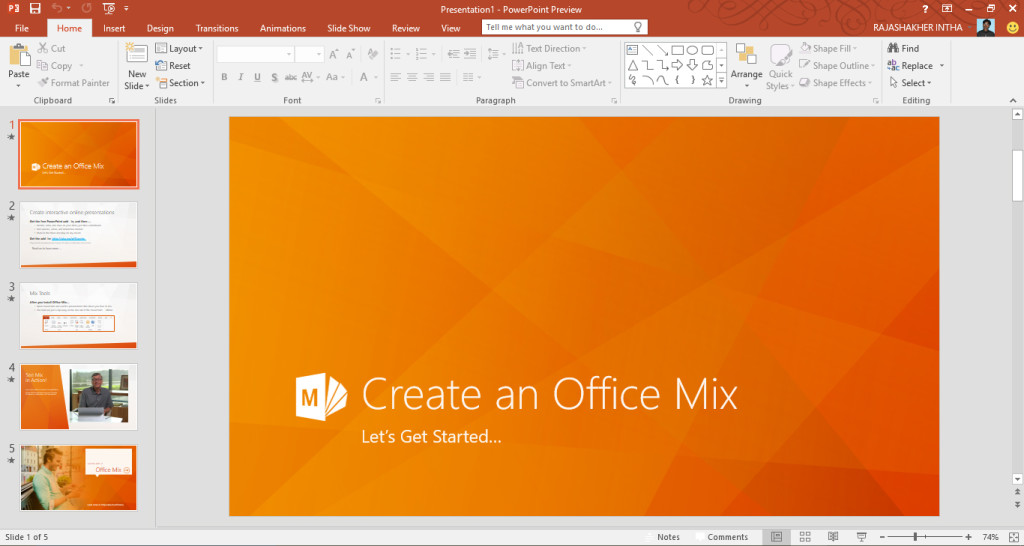 Finally the famous presentation software came on your mobile device with the first versions for Android and iOS. Giving presentations but as well basic editing of slides was already supported on the small screens. However, there wasn't an iPad optimized version just yet.
September 2018:
PowerPoint 2019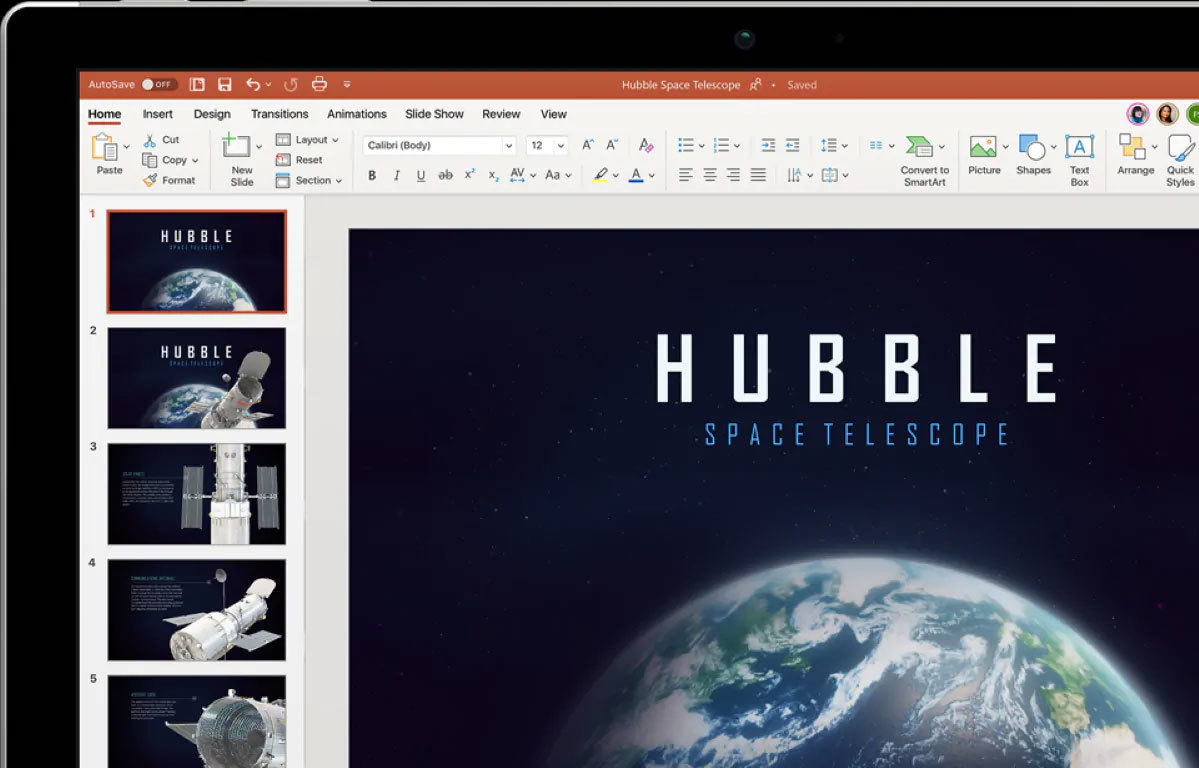 New things in 2019: Morph transition, easily remove image backgrounds, inserting 3D models and SVG icons and a handy Zoom feature.
Are you interested in even more details on the story? You're lucky! Robert Gaskins gave an interview at the 25th anniversary of PowerPoint where he reveals even more on the history of the famous presentation software.
Modern use cases of PowerPoint
Most people use PowerPoint mainly for creating presentations, but did you know that there are many other ways of using the software? PowerPoint is not just for presenting plain slides to your audience - it can do much more - here are some interesting use cases you might not know about:
Common struggles
PowerPoint is easy and intuitive to use - which is the reason why it has become the most used presentation software in the first place. However, there are several little struggles users sometimes have to deal with. They are all easy to solve though, and we will show you how.
FAQ
When was PowerPoint created?
The idea of PowerPoint came up in 1984. In the following years, development started under the name "Presenter". In 1987, the first version of PowerPoint for Macintosh was released. The first Windows release followed in 1990.
When did PowerPoint come out?
The first version of PowerPoint for Macintosh came out on April 20, 1987. The initial Windows version followed 3 years later, in May 1990.
Who created / invented / developed PowerPoint?
Robert Gaskins is one of the inventors of PowerPoint. He developed the first version with the help of his colleagues at Forethought Inc., Dennis Austin and Thomas Rudkin. Microsoft bought the company in 1987.
How old is PowerPoint?
The first version of PowerPoint was released on April 20, 1987, which means that PowerPoint celebrates its 33rd birthday in 2020. However, it was for Macintosh only, the Windows version was release in May 1990.
When did PowerPoint become popular?
According to Google Trends, PowerPoint had its peak in popularity in November 2009 (measured by number of searches). However, PowerPoint was already a popular presentation software in the 1990s.