Easter is an important holiday that is celebrated in many countries around the world. It is a celebration of joy and spring, often associated with nature and rebirth.

A great way to celebrate this special time is by playing an Easter quiz. It can be used as entertainment for friends and family, as well as a competition for employees in a company. It promotes teamwork and communication within the team and gives employees a welcome break from their normal work.

In the following blog post, you will not only learn interesting quiz questions, but also the opportunity to easily create and share an interactive Easter quiz using SlideLizard. It allows you to add questions and answers, incorporate images and videos, and even create automated evaluations and results from presentations.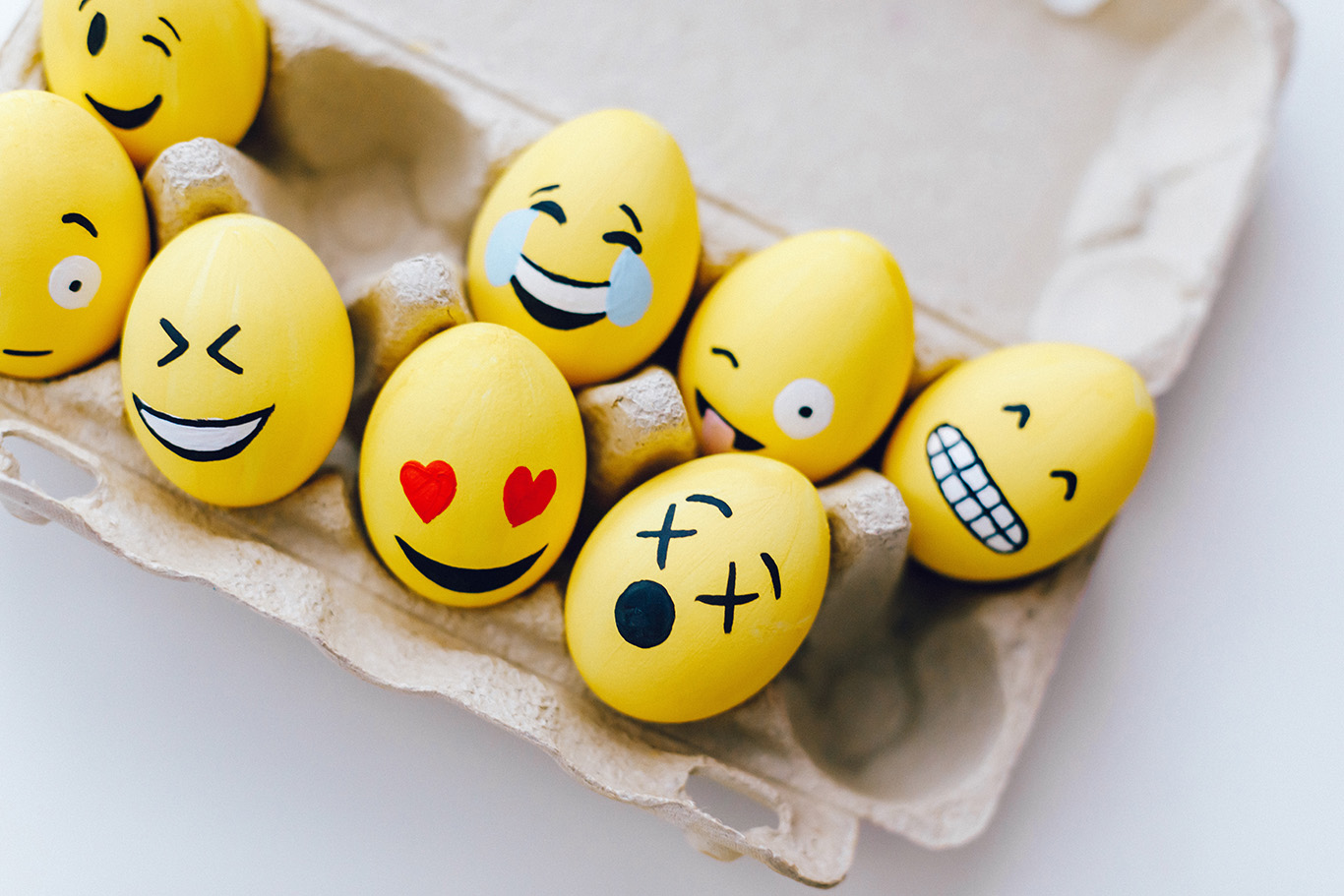 10 Exciting Easter Quiz - Questions and Answers
What is the traditional Easter dessert in Italy?
Tiramisu
Panna cotta
Colomba Pasquale
Cannoli
When is Easter typically celebrated?
The first Monday in April
The first Sunday in February
The last Sunday in March
The last Sunday in April
What is the Easter bunny known for?
Giving children eggs on Easter
Painting eggs in colorful designs
Hiding eggs for children to find on Easter
All of the above
What is the traditional Easter flower?
What is the holiday called that takes place directly before Easter and includes fasting?
Christmas
Lent
All Saints' Day
Pentecost
On average, how many eggs does a chicken lay per year?
Which country is considered the home of the Easter bunny?
What color should Easter eggs traditionally be dyed?
What is the traditional Easter breakfast in Germany?
Pancakes
Scrambled eggs
Easter lamb
Easter bread
What is the traditional Easter game in Poland?
Egg hunting
Egg rolling
Horse racing
Cheese rolling
Interactive Easter Quiz Competitions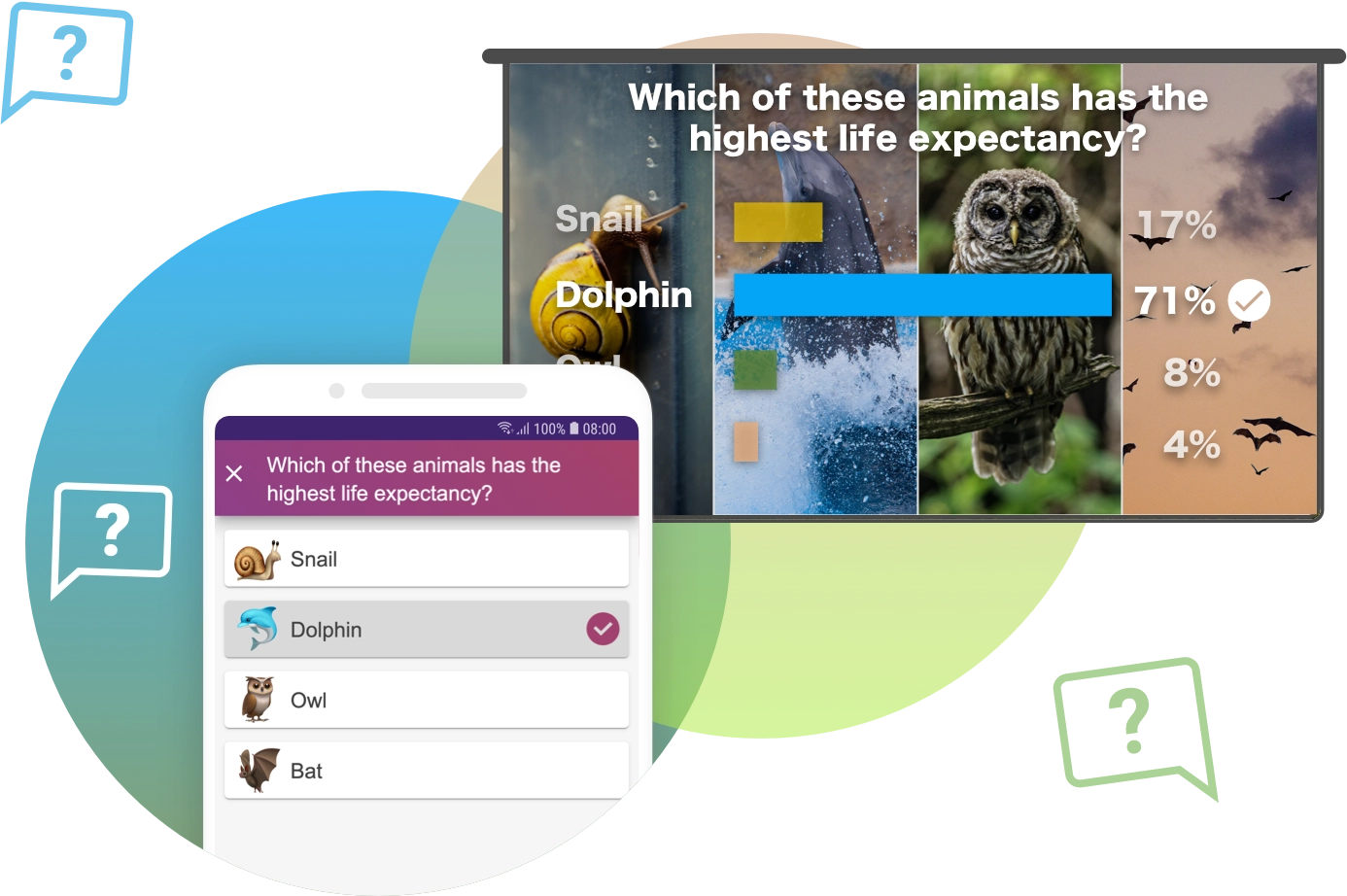 Conducting a quiz where participants aren't randomly shouting out answers can be difficult - especially in an online format. To provide an interactive and entertaining experience, we recommend using a presentation tool like SlideLizard. With this program, participants can log in via QR code or URL on their mobile phones or laptops and vote directly on their device in the quiz. By collecting points, a winner can be determined and could be presented with a small prize at the end of the quiz.
Implementing the Easter Quiz
In person
Remote
Hybrid

Play Easter Quiz with moderator in person in a presentation room
Make sure that everyone keeps track of their own points

Easter Quiz via MS Teams with SlideLizard Integration
Learn more about the MS Team integration on this site

Participants are partly online and in person
Online participants can be connected via a communication tool and play along
A quiz is an excellent opportunity to bring the team together and lift the mood. We have found that an Easter quiz works particularly well when integrated into an existing event, such as an annual company party or team-building event. It is also an excellent option to offer employees the chance to relax and interact in a fun way.
With our 10 exciting Easter quiz questions, your next event is sure to be an exciting one. If you need more inspiration or assistance in creating your quiz, we recommend browsing our website further. Here you will find many more blog posts, as well as a help page that will support you in using our products, such as SlideLizard LIVE and SlideLizard CREATOR. This way, you can ensure that your Easter quiz is a great success and that your employees have an unforgettable time. We wish you a happy Easter!