We all love a night in watching our favourite quiz show, feeling super clever about every answer we know. But have you ever wondered how you would handle being a quiz show contestant? Well, with our free "Who wants to be a Millionaire" (WWTBAM) game template for PowerPoint you can finally find out!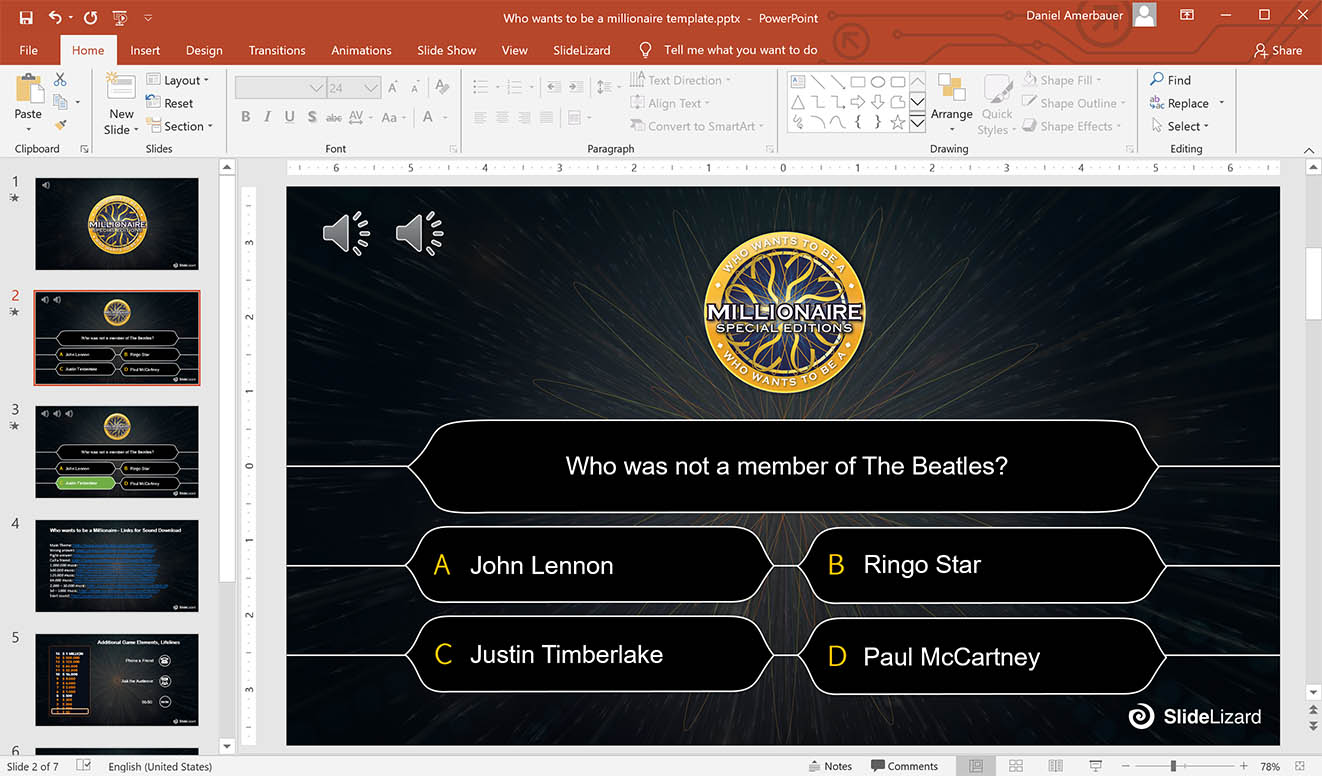 Full Game experience
We reconstructed the original look and feel of "Who wants to be a millionaire" to make it as realistic as possibly possible. The PowerPoint template is designed to look like the screens in the show and even animates neatly. The cherry on top are the sound effects, which are also original and will get you in that perfectly focused quiz mood. Here you can see the result when you start the presentation (be sure to turn up the volume!):
Free Download
Here you can download the blank PowerPoint template:
Audience participation with smartphone
By downloading our template, you are pretty much ready to go. You can use the template as it is and just let the "contestants" shout out their answers. But especially when there's more than one participant we recommend playing the game with an interactive polling tool like SlideLizard , where your attendees can vote for the right answer with their phones. SlideLizard is directly integrated in PowerPoint, so it works perfectly with the template.
Sound Effects
The template comes with cool original sound effects from the show, which every fan will immediately recognize and make you feel like you are a live participant. All effects are configured to start automatically on each slide. However, if don't want them, you can easily remove them entirely or use other sounds which are more to your liking.
Deactivate Sound
If you do not want to do the quiz with the music (or if you'd like other music), you can
Simply turn off the speakers/the volume of your computer
Disable the sound effects within PowerPoint. To do so, click on the sound icons on the top left corner of the slides and delete them.
Use different sound effects
Here's a list of additional original sounds: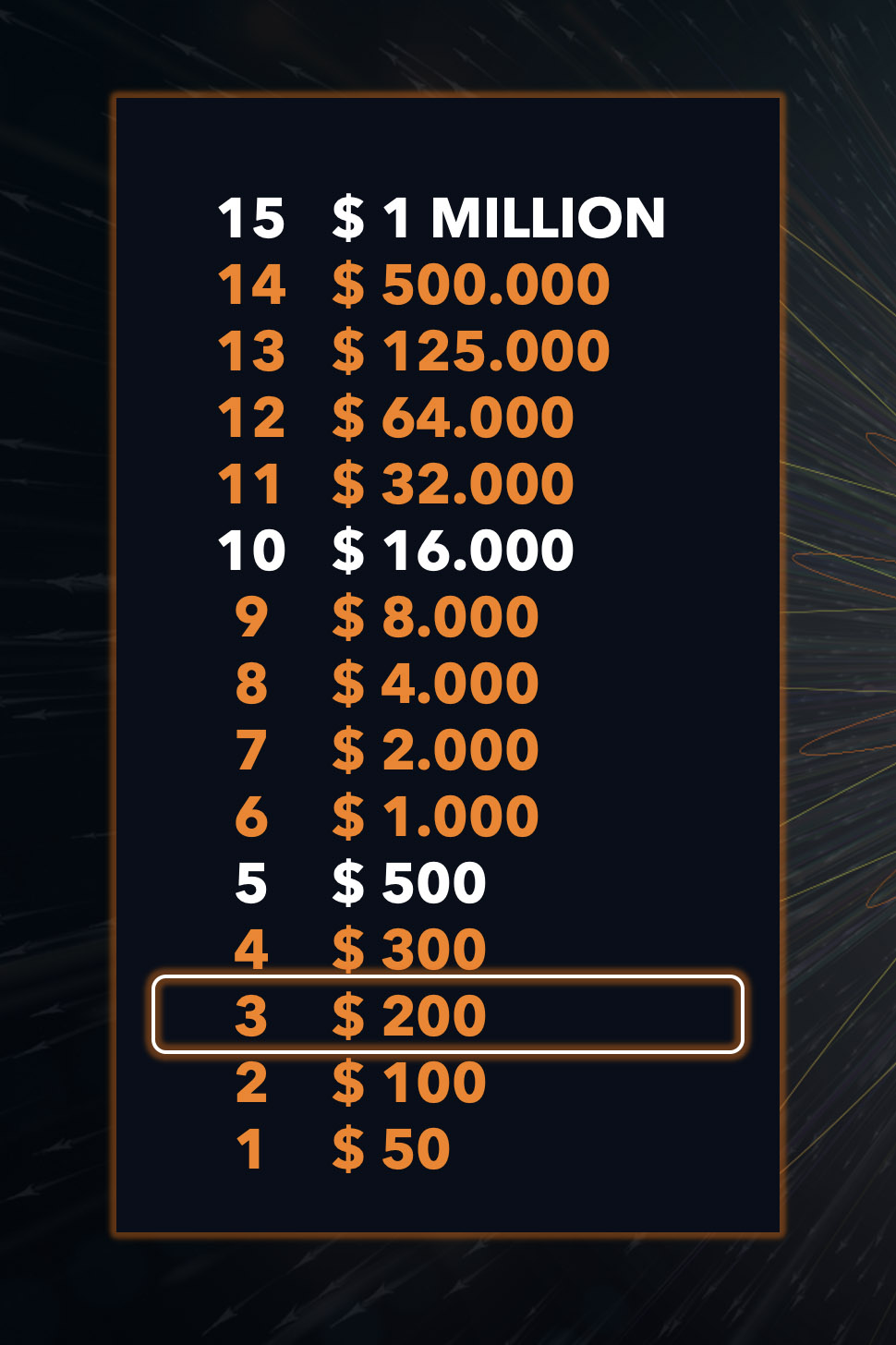 Quiz Question Ideas

If you don't feel like making up your own questions, that's not a problem! In a recent blog post we listed 50 great quiz ideas that you can simply add to our Who wants to be a Millionaire template to make the game even more fun: Creative Quiz Questions Ideas