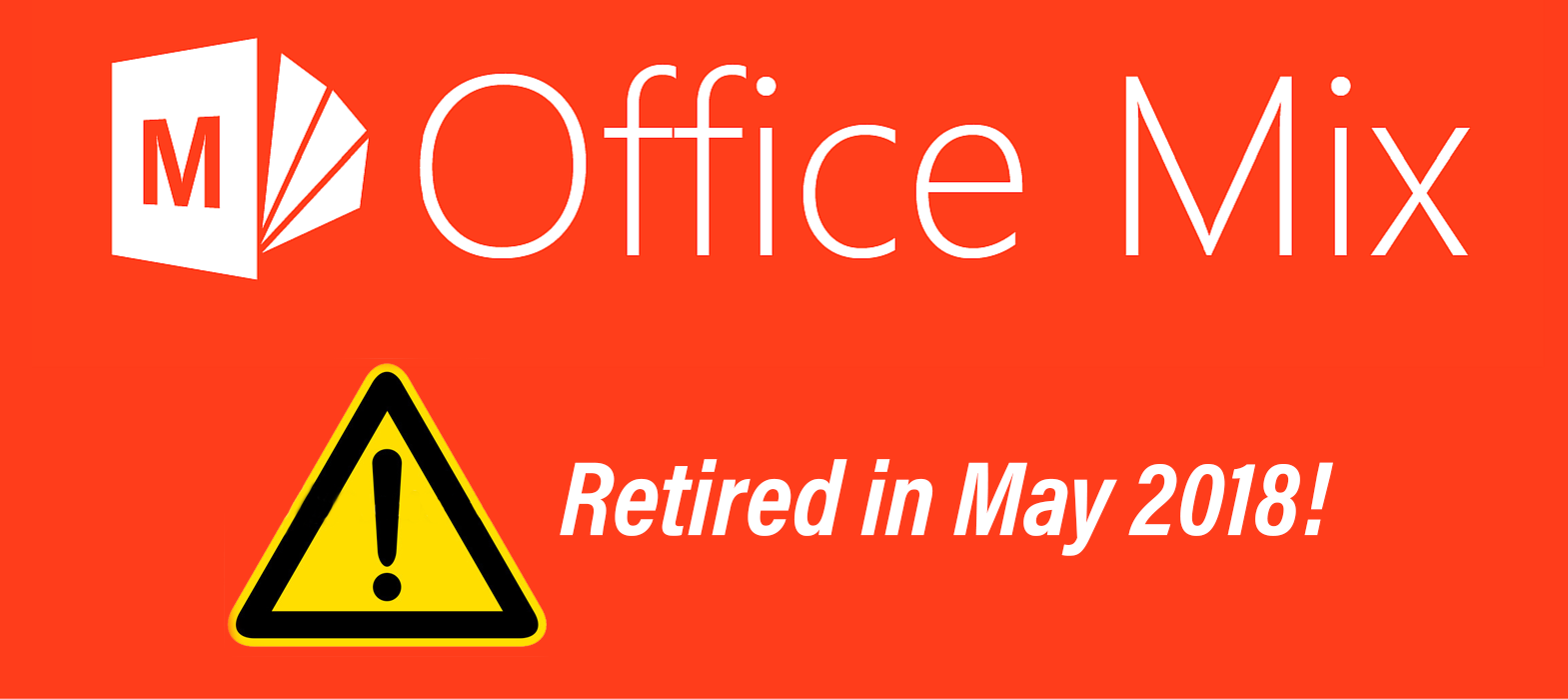 What was Office Mix for PowerPoint?
Office Mix was a useful Add-In for PowerPoint, which was mainly used in the educational sector. The software provided more interaction between educators and trainees and supported teachers in creating interactive classroom presentations in PowerPoint (as you may have noticed already, the program is called Office Mix and not PowerPoint Mix, as many assume).
However, more than two years ago (on 1 May 2018) the popular Microsoft Office software was discontinued. The Office Mix website has remained, but a message is displayed upon access that the service is no longer available. In addition, the file can be downloaded for free from various websites in order to use several additional features in PowerPoint. With this PowerPoint-Add in you now have the possibility to share your presentations on the MS Office Mix website.
SlideLizard serves as a perfect alternative, providing features that have not been transferred from Office Mix and many more!
Former features of Office Mix
Office Mix had a wide range of possibilities and you could use numerous practical features for your presentation.
These features were possible:
Live recording (video + audio) during a presentation.
Integration of various quiz modules, screen recording or screenshots.
Insertion of comments and sketches.
Sharing and analysis feature and uploading the creation (so-called "Mix") on the Office Mix website.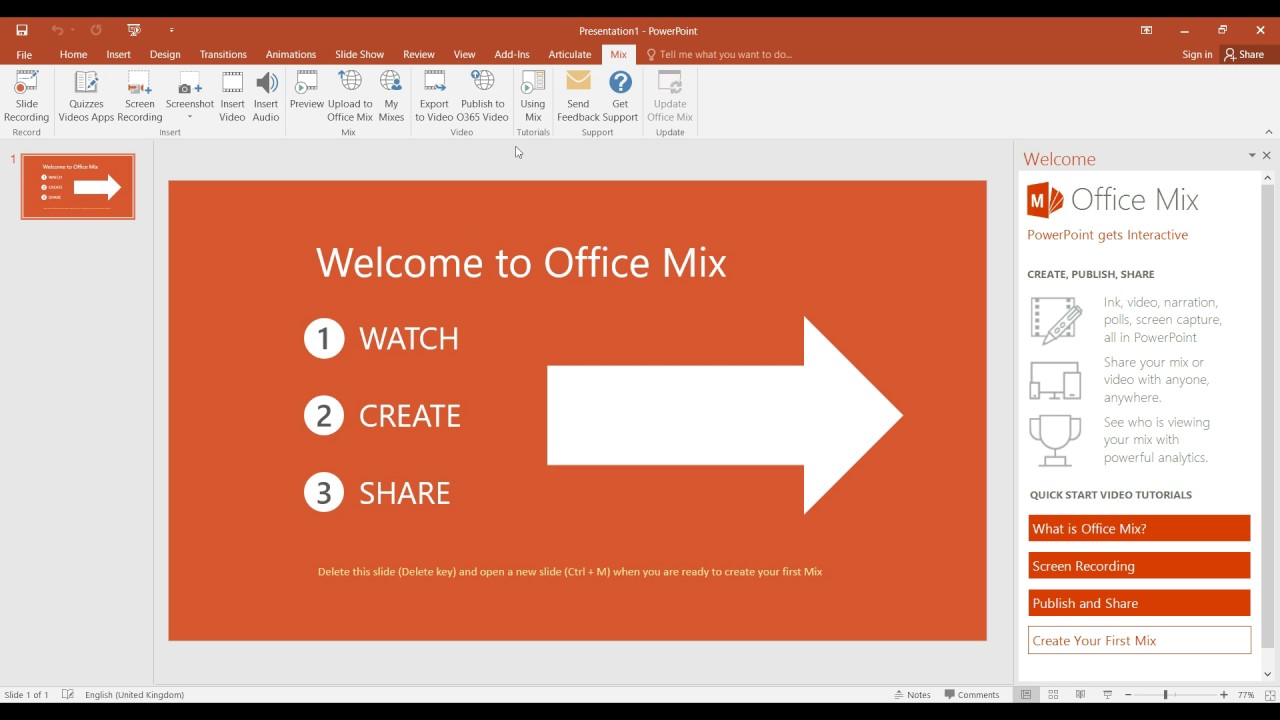 Some features of Office Mix have been transferred to PowerPoint. One of these is Recording, which is displayed as a new tab. In another detailed article you will learn how to easily set up the new tab to access the functions.
The alternative: SlideLizard
As soon as you have installed SlideLizard you will be able to add more variety to your next lecture with live polls, quizzes or Q&A!
ATTENTION: Unlike Office Mix, SlideLizard is made for live interaction, not for pre-recording lessons with interactive elements!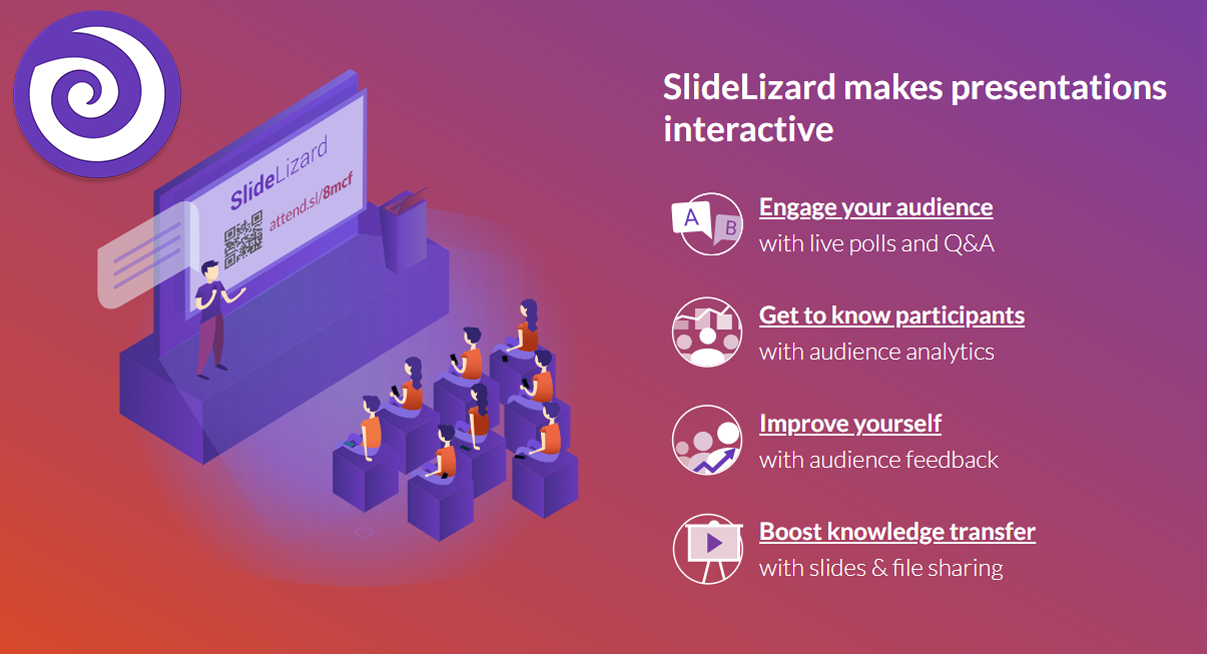 Comparison between SlideLizard & Microsoft Office Mix
One of the best alternatives to Microsoft Office Mix in 2020 is the SlideLizard software. Here is a short comparison:

Summary
The main difference between the two programs is that Office Mix requires you to upload your creation to the Office Mix website so others can see it and use built-in surveys or quizzes. This means you see the presentation afterwards, independently and only for yourself. SlideLizard, on the other hand, is live and simply connects all participants and interactively involves them in the presentation.
Microsoft Office Mix was a handy companion for schools, as teachers could easily provide materials and tasks, complete with comments, sketches and screenshots, and thus convey the material in a fun way. In addition, you could practice your body language and facial expressions in preparation for a presentation through parallel video recording.
However, the general features were limited and the program was more suitable for educational purposes than for professional presentations. SlideLizard combines both areas and serves as an inexpensive alternative, with which you provide more variety and interaction in your presentations!
FAQ
What is an alternative to Office Mix?
SlideLizard is a good alternative to the retired Office Mix platform. It allows you to embed live polls, Q&A and feedback surveys directly in your PowerPoint presentation.