Thank you slides at the end of your PowerPoint presentation
Of all the slides in a PowerPoint presentation, the closing slide is one of the most important. The end of the presentation should be good, otherwise a whole presentation can be put in a bad light, although the rest was fine. In this blog post, we therefore explain in which situations you should use a Thank you page. Furthermore, we have a PowerPoint template with various Thank you slides for you to download.
Download thank you slide template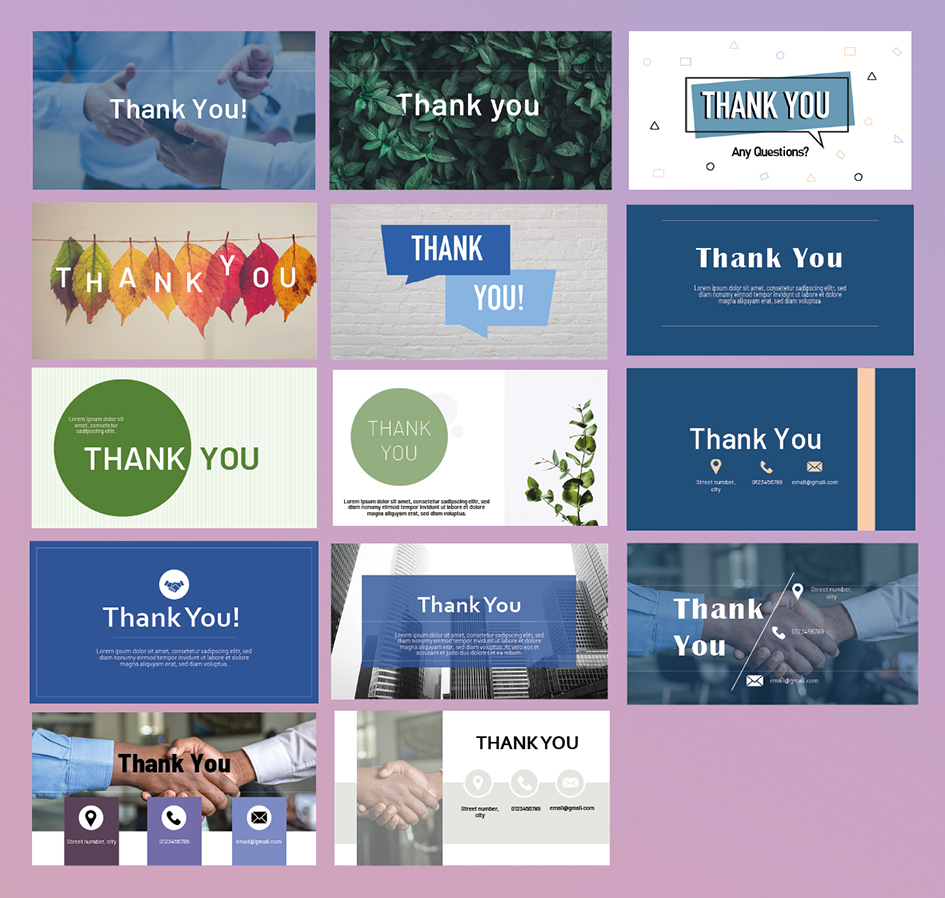 Should you use a Thank you slide for PowerPoint presentations?
In many PowerPoint presentations, a Thank you slide is shown at the end. This signals the participants that the presentation is over. It also allows you to say thank you to the audience without much effort.
In which situations should you use a Thank you slide?
In the following cases, a Thank you page would be a very good choice:
When the audience has gathered voluntarily
After the end of an event
When you have asked your audience to come to your presentation

Other possibilities
There are tons of other ideas. In our blog you will find, among other things, 10 creative ideas for closing slides as well as meaningful quotes that you can use as a conclusion to your PowerPoint presentation.

There are many other ideas on how to end your PowerPoint presentation. One possibility would be to use SlideLizard. SlideLizard is a free PowerPoint extension that allows you to get feedback from your audience in the quickest and easiest way possible. You can of course customize the evaluation sheet to your specific needs and make sure you get exactly the kind of feedback you need.