Of all the slides in a PowerPoint presentation, the ones that are without a doubt the most important ones are the first and the last one. It makes perfect sense – the title slide sets the general tone. Make it boring and you'll loose your audience's attention within the first few minutes. If you're making it exciting and innovative on the other hand, you're taking a big step towards giving an amazing presentation and having an engaged audience. It is very similar with the final slide. It will be the one that people are going to remember most, the one that is supposed to make people leave the room thinking 'Wow! What a great presentation!' A bad ending could even mess up what would otherwise be a good performance overall (just think of a good TV show with a bad ending…).
The most common mistakes for title and final slides
If you asked 100 people what belongs on your PowerPoint's title slide, the majority would answer 'The title, maybe a subtitle, the presenter's name and company, the date'. That kind of title slide is alright, but you usually say all of these things in the beginning of a presentation anyway. Also, it is very likely that most of your attendees know these things – they usually signed up for it after all. So what's the point in listing all of that information on your title slide, when you could also use it for making a stunning first impression? Not only the title slide is commonly designed in an uncreative and conventional way. Too often, you can see PowerPoint presentations ending with the 'Any Questions?' or even worse – the 'Thank you for your attention' slide. 'Thank you for your attention' is a set phrase that has been said so many times it can't possibly be delivered in an authentic way anymore. Therefore, it's better to think of something else for your grand final. Finding an unconventional ending that suits your presentation style makes you seem much more charismatic and authentic than using an empty phrase.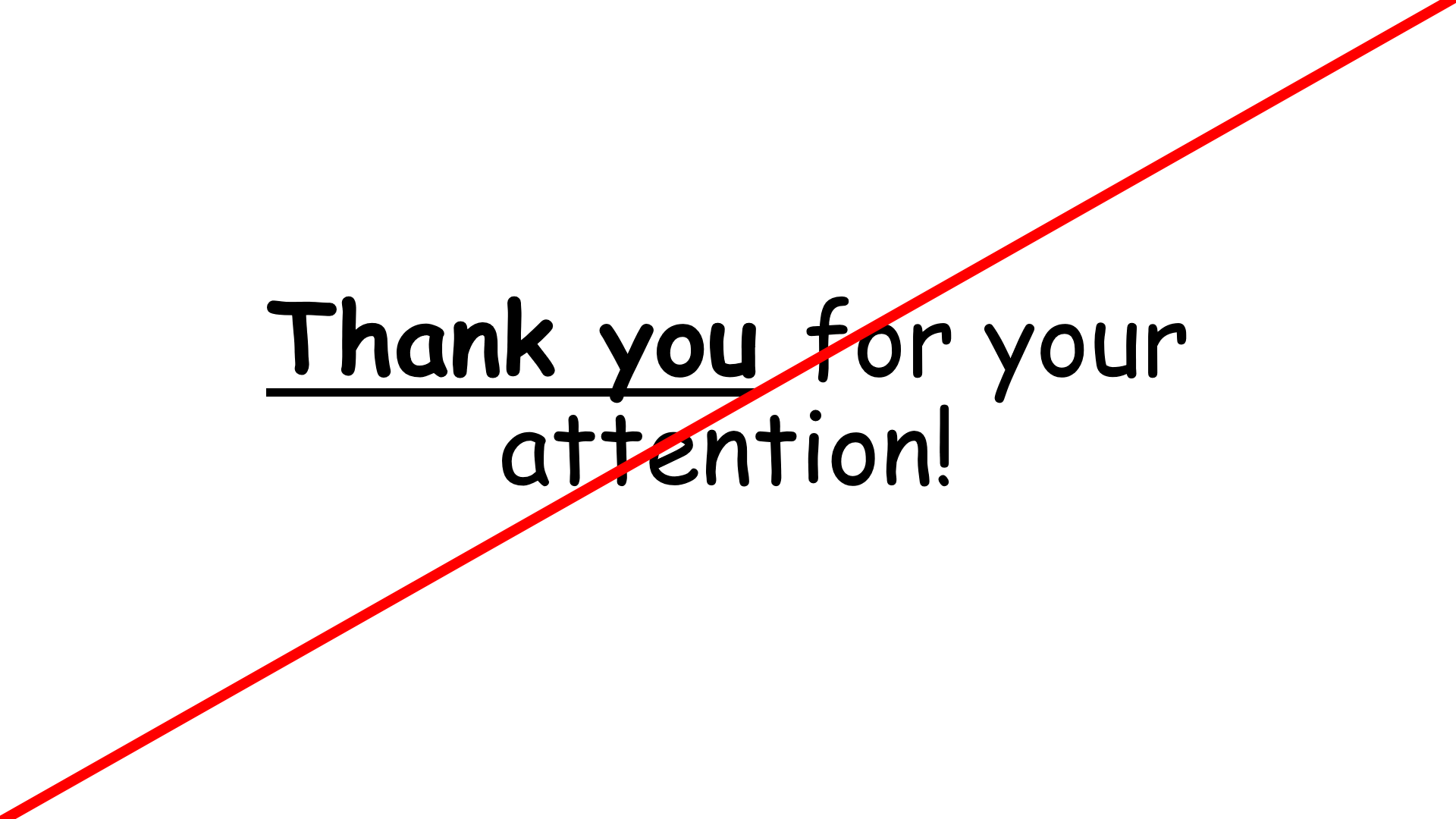 1. An inspiring quote
An inspiring quote on your slide is a perfect way to both start and finish your presentation. Well, it does not have to be inspiring. It could be any quote that is somehow connected to your presented topic. Just have fun looking through books and the internet to find interesting quotes that you want your audience to hear. Good pages to look at for inspiration are goodreads and brainyquotes.com.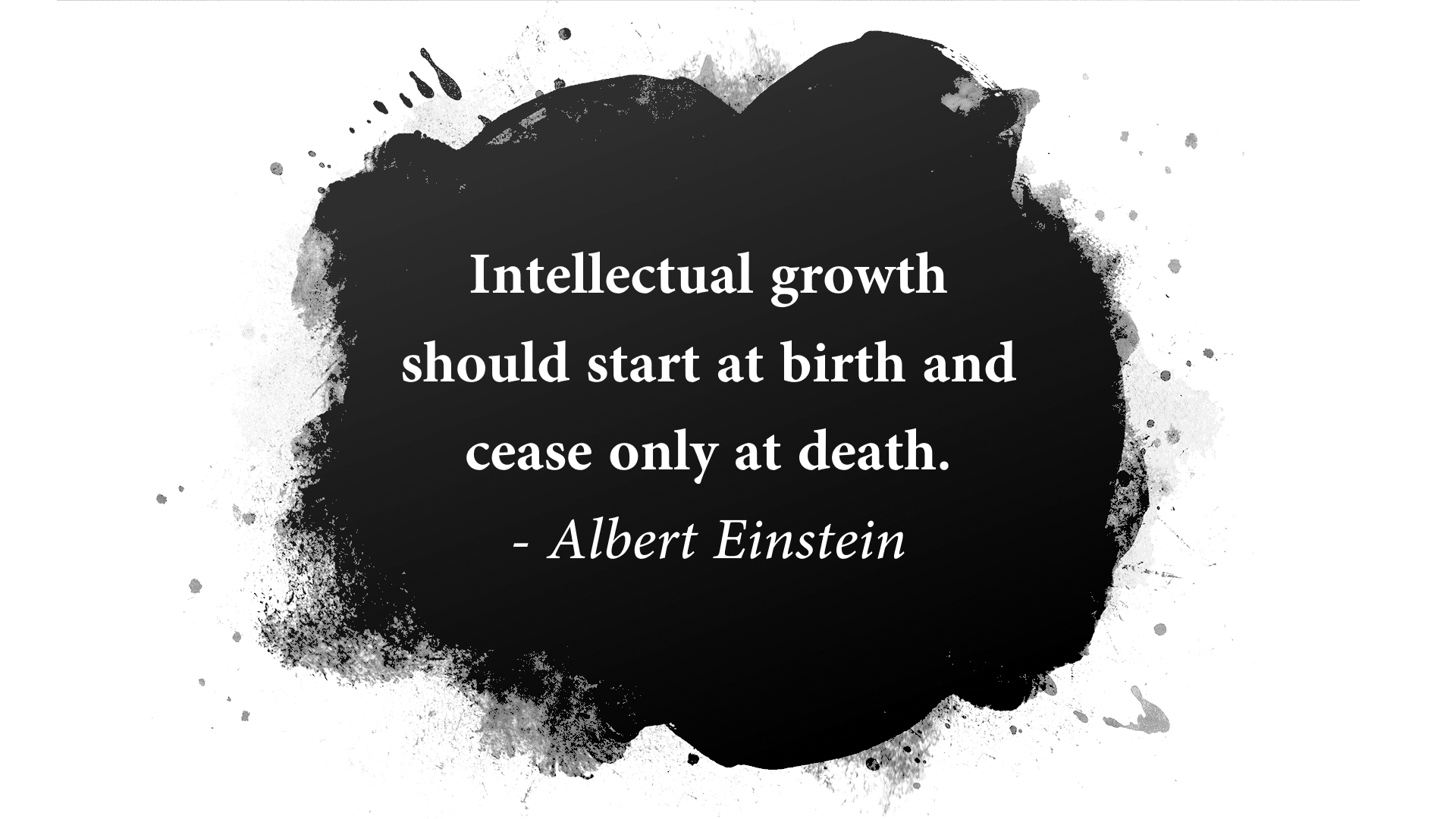 2. A blank slide
This might seem strange to some people, but a blank slide can be really powerful if you want to have your audience's full attention. You can use the advantage of blank slides by incorporating them at the beginning, in the end or even in between your regular slides. You can either use a blank slide of your regular template (so there will still be some design elements on it) or go all in and make the slide completely black (or white).
3. A call to action
If the goal of your presentation is to really make your audience act in some kind of way, there is no better way to start – or better yet end your presentation than with a call to action. This can be literally anything from little trivial things like "Drink enough water during the presentation so your brain stays intact!" – which will lighten up the mood – to more serious calls like "Help reducing waste by recycling whenever possible!".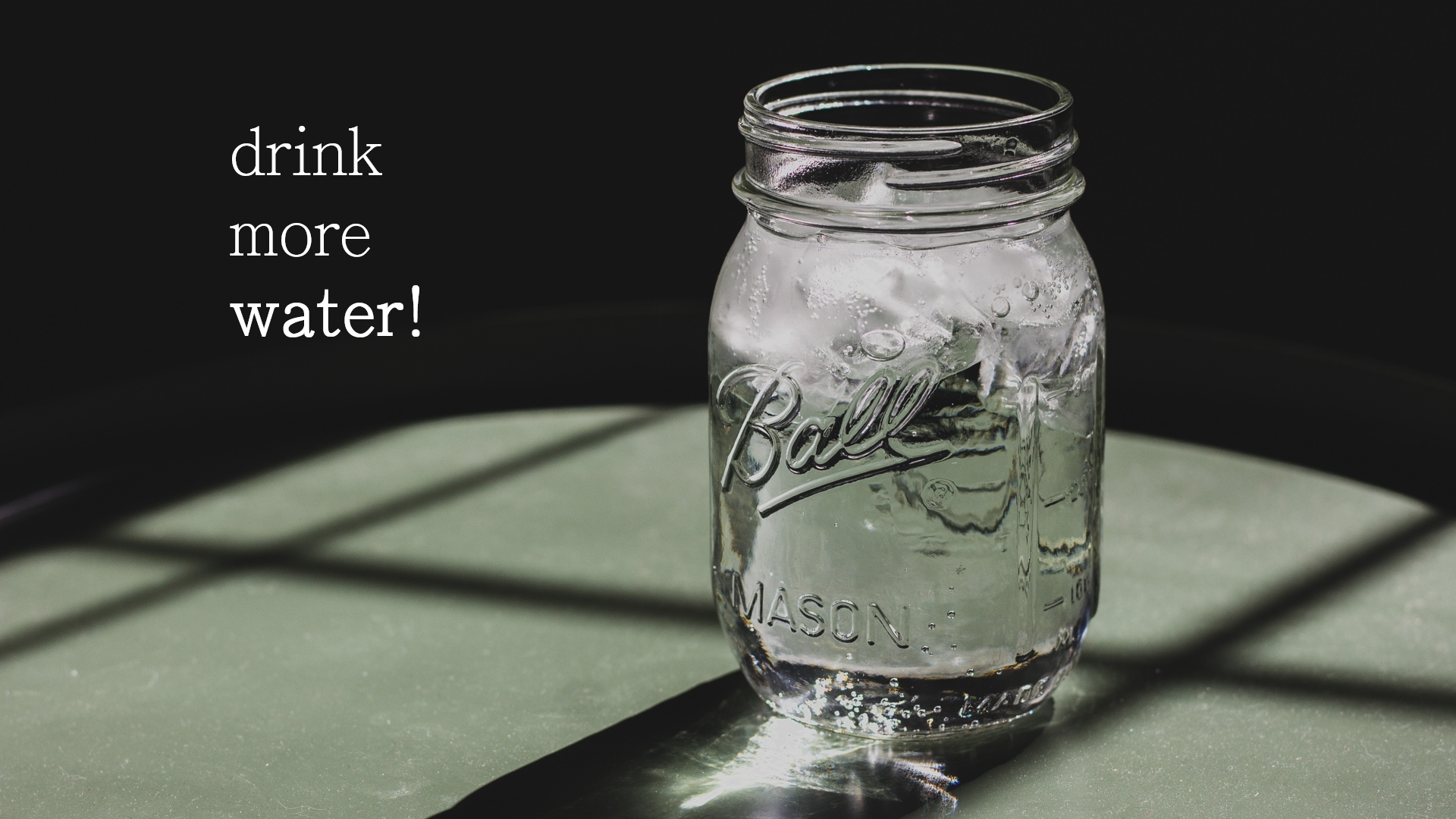 4. A question
Usually, it is the audience that asks questions after a presentation. However, you can also turn that around and ask your attendees instead. However, it's important to ask a question that can be answered easily and individually – the best questions involve previous experiences and personal opinions (asking about facts or questions that are hard to understand can often lead to silence and no one wanting to answer).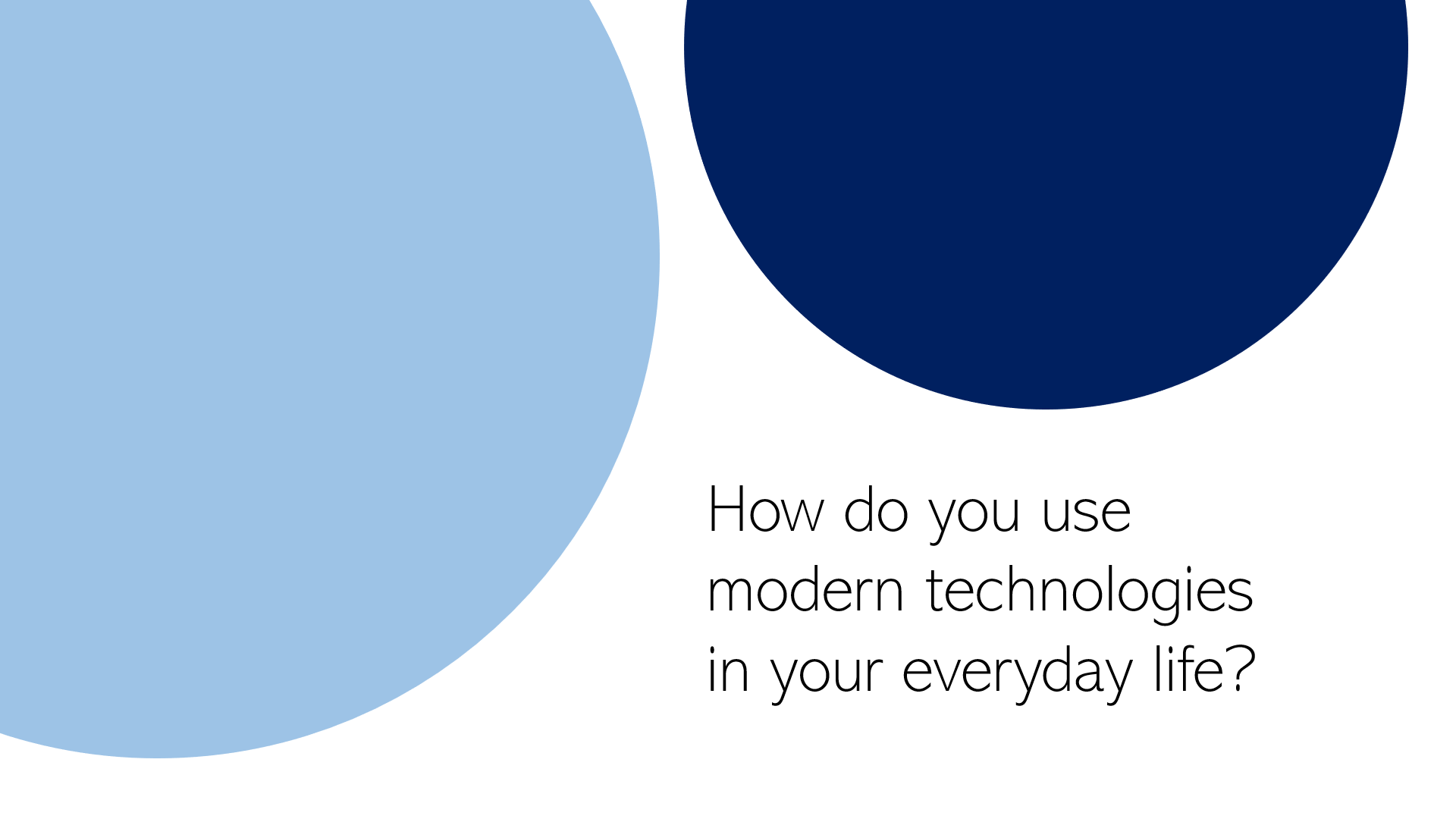 5. An interactive poll
Nothing engages the audience like a live poll. Conduct one right at the beginning to get everybody envolved, and/or wait until the end to get your audience's opinion on something. Icebreaker polls are the perfect way to start, as they lighten the mood. You can easily create polls for free with interactive software tools such as SlideLizard.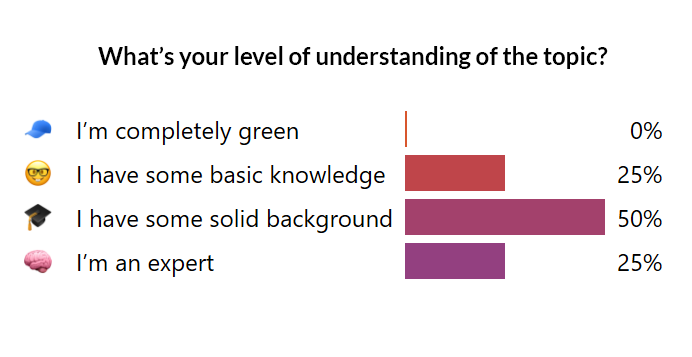 6. A funny picture, meme, or quote
I'm pretty sure that every student nowadays has that teacher that just tries a little too hard to be cool by throwing in a meme on literally every single slide. That may be a bit too much. But just a little comedy at the beginning or in the end can make you seem very charismatic and entertaining and catch the attention of your listeners. Open (or close) with a joke, a funny picture or a quote – whichever you feel comfortable with. It is usually best if it has something to do with the topic you're presenting.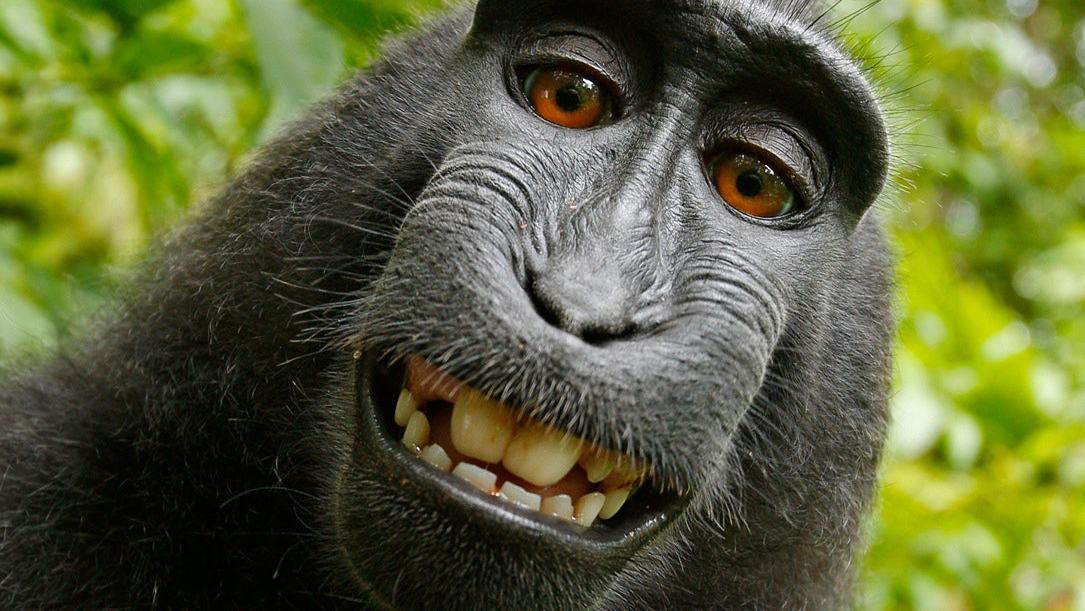 7. An interesting fact
Catch the audience's attention by putting an interesting fact concerning the topic on one of your slides – ideally at the beginning, but maybe also in the end (to keep up the audience's interest even after the presentation is done).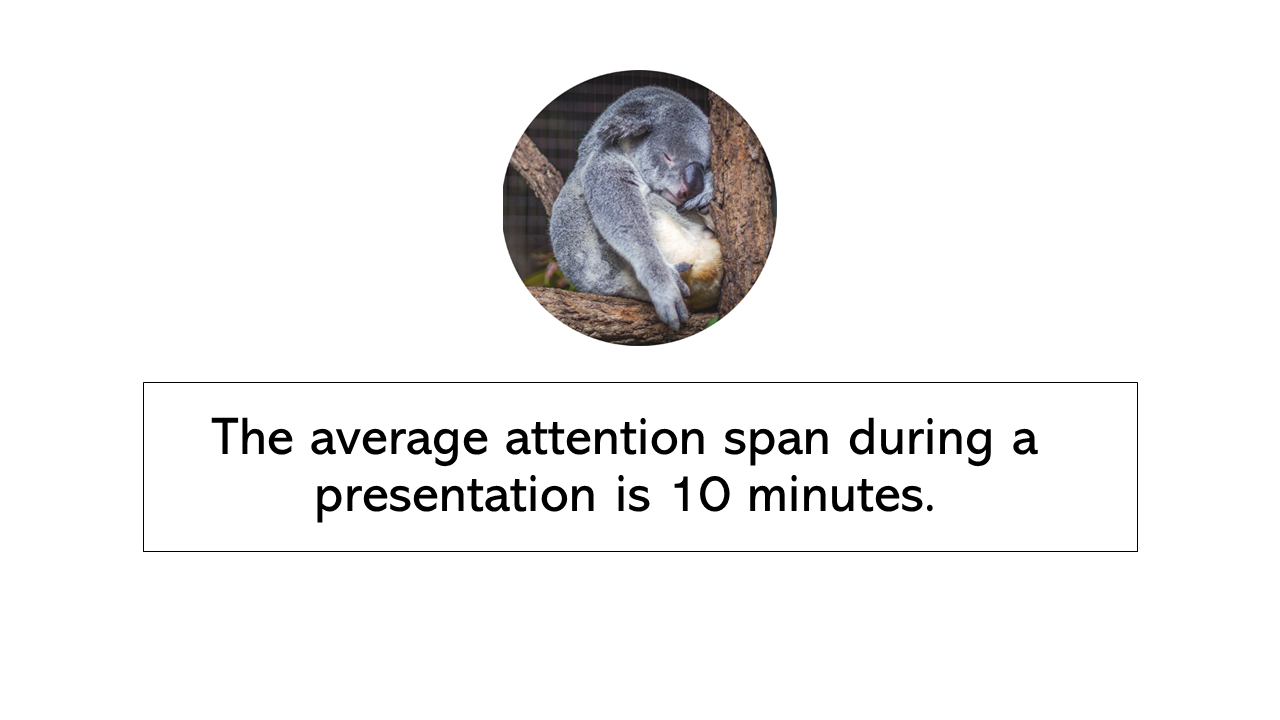 8. The title, but with a twist
If you feel like you need to put the presentations name/topic on the front slide, but still want that little creative twist, just change the title slightly. According to what I'm proposing, rather dull presentation titles like e.g. "Marine Biology – An Introduction to Organisms in the sea" can be transformed to "Marine Biology – Diving Deep" (or something less cheesy if you prefer). Make it either funny or over-the-top spectacular and catch the audience's attention!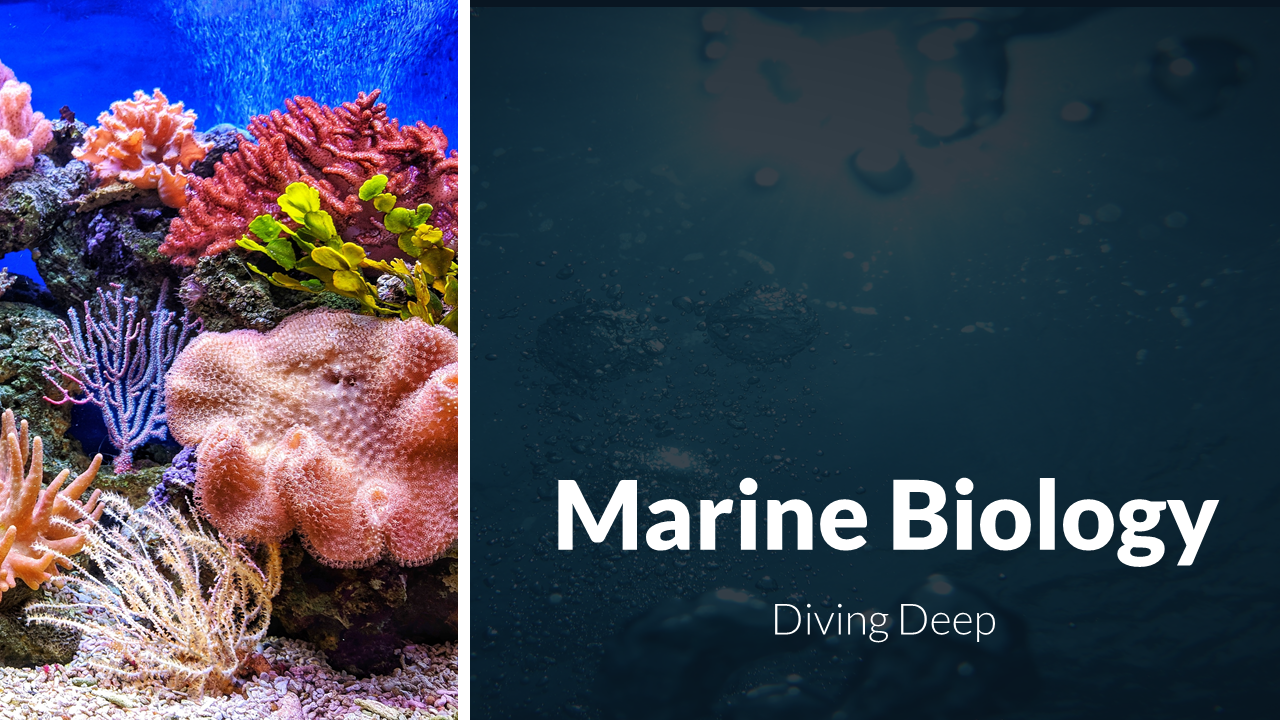 9. A bold statement, opinion, or piece of information
This is probably the best way to capture your audience from the beginning on. Start with a radical, crazy opinion or statement and then get your attendees hooked by telling them that during the presentation, they will learn why you're right. It could be anything, really, as long as it goes well with your presented topic – from the statement "Everybody has the time to read 5 books a month" to "Going to college is a waste of time" or "The human species is not the most intelligent on earth" – Take whatever crazy, unpopular theory or opinion you have, throw it out there and (very important!) explain why you're right. You'll have your audience's attention for sure and might even change some of their opinions about certain things.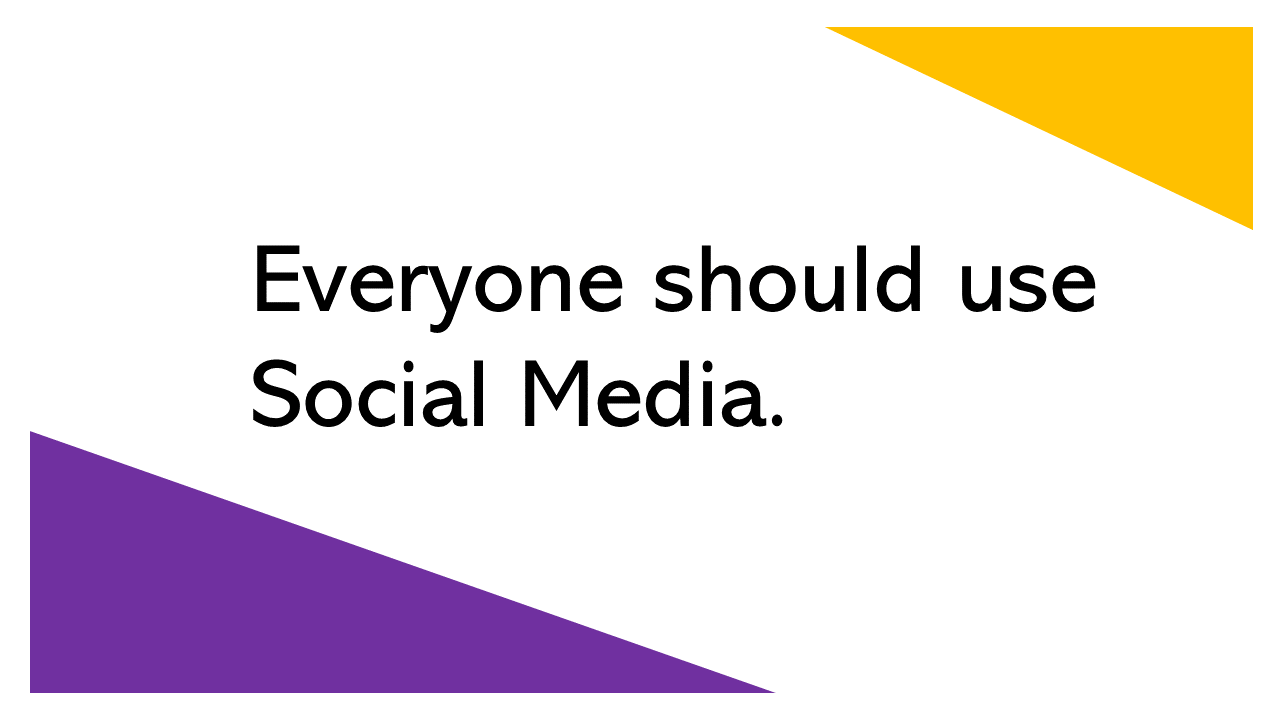 10. No title and end slide at all
Yes, that's a possibility as well. If you absolutely can't think of any creative or otherwise good way to start and end your presentation – even after reading the tips mentioned above – then simply don't. That's right - no title and end slide at all. You can pull that of by simply introducing yourself in the beginning, then getting right into the topic (which makes a good impression, long introductions are usually rather tedious) and when you're at your last slide just saying a simple 'Goodbye, thank you and feel free to ask questions'.