The biggest update of SlideLizard brings you some long awaited new features:
Embed poll results on your slides
Automatically start polls at specific slides
Live Quizzes
Attendee note taking
---
Poll slides
Create a poll like usual and then click in the SlideLizard-Tab on Insert Poll Slide. This inserts 2 new slides:
On the first slide the question is shown and the poll is started. It will be closed automatically, either after a certain time interval (can be set directly in the poll edit dialog at 'Close after'), or if no interval has been set, when changing the slide.


On the second slide the poll results are shown with the number of total votes.
This allows you to plan when you want to conduct your polls and when you want to show the results!
---
Quiz Competitions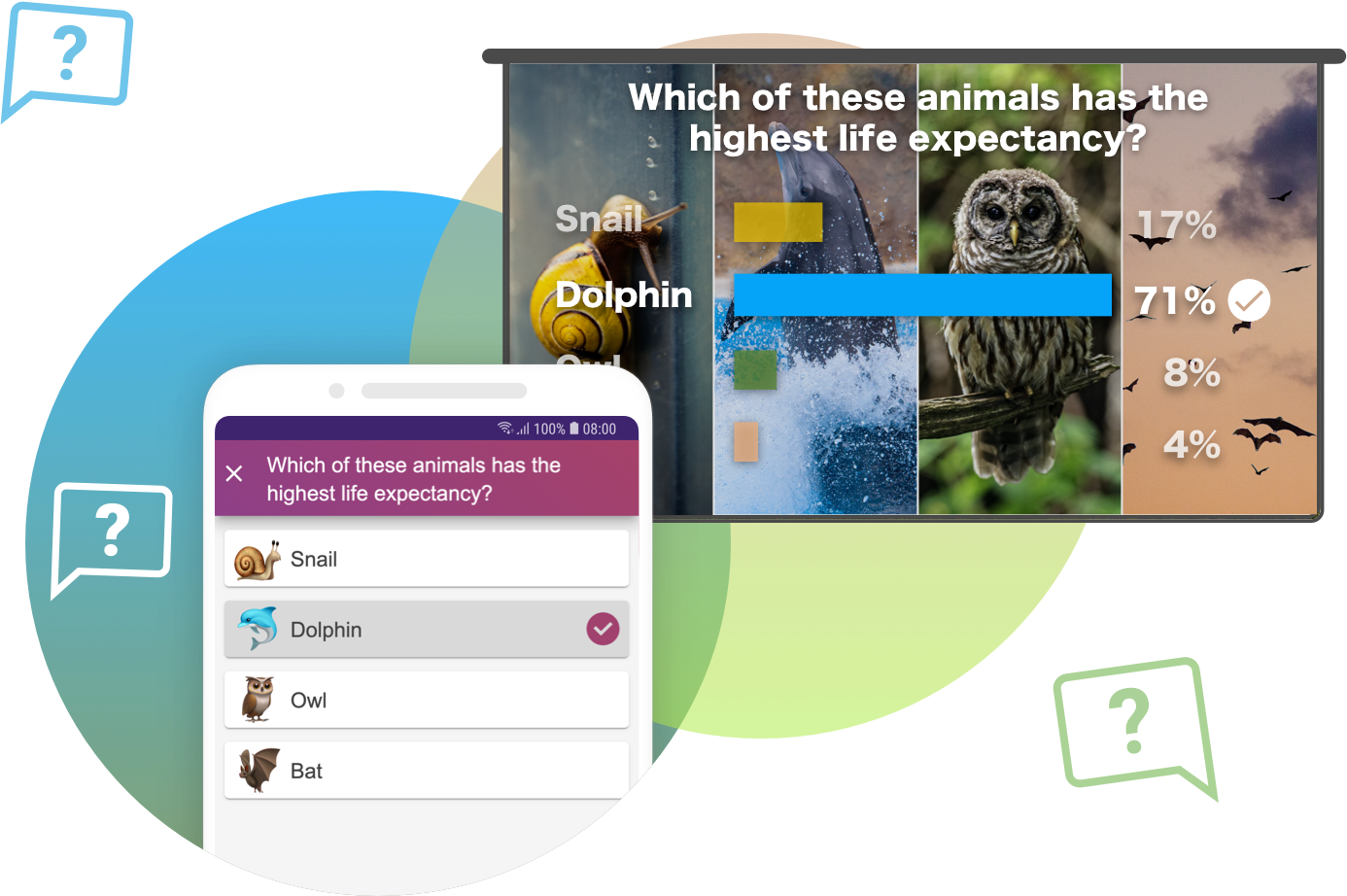 Test your audience's knowledge in live Quiz competitions! Set a correct answer and see how many of your participants knew the right answer. Perfect for trivia nights, "Who wants to be a Millionaire" games, student competitions and checking what attendees can remember at the end of your workshop.
---
Attendee note taking
Isn't it weird, that one of the few places people still use pen & paper are presentations? With SlideLizard your attendees can take digital notes directly on their smartphone during your presentation. Moreover, they can star their most interesting slides to review them later on. After the presentation, all attendees get their private notes and a PDF of your slides sent via E-Mail.
---
Enjoy!
To update the SlideLizard PowerPoint Add-In, just open PowerPoint and you'll get an update dialog.
Don't have it installed yet? Download it here.