Many people know it - the presentation goes on and the attention decreases. As a presenter, such situations can be very discouraging. That's why we've put together a collection of 7 tips to fight this problem. With these new ideas, you'll quickly learn how to keep your audience engaged.
Content
1. Find the right template
Before you start designing and inserting the content into the presentation, you should find a suitable template. Give yourself enough time to search for the right template in the slide library or online. A template will make it much easier for you to start preparing. After you have found a suitable template, you can start to redesign the template to your liking. It's important to keep in mind that too many colors or different fonts can quickly look messy and unprofessional. To prevent this, you can only refer to your company's colors and fonts.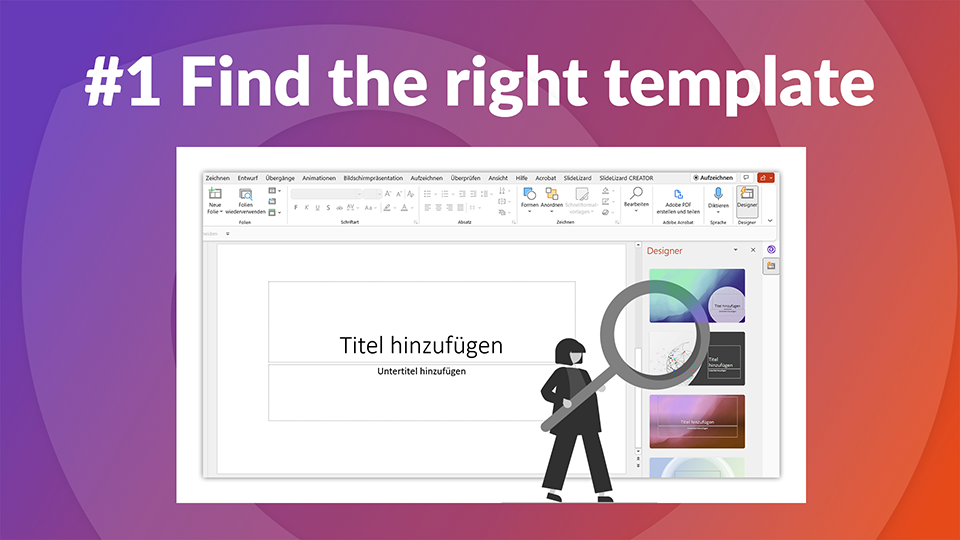 2. Time investment in the design
With cleverly placed graphics, the presentation can quickly become more interesting and eye-catching, which will earn you points with those present. Therefore, do not forget to invest work and time in the design. But that doesn't mean you should sit at it for hours. A few pictures and well-structured texts go a long way! There are also many great graphics and illustrations to discover online. This not only saves you time, but you are sure to find the finishing touches you need for your presentation from the huge selection there. However, it is important to always pay attention to the rights of the images and graphics used. In this blogpost you will find the best image databases for free and royalty-free images.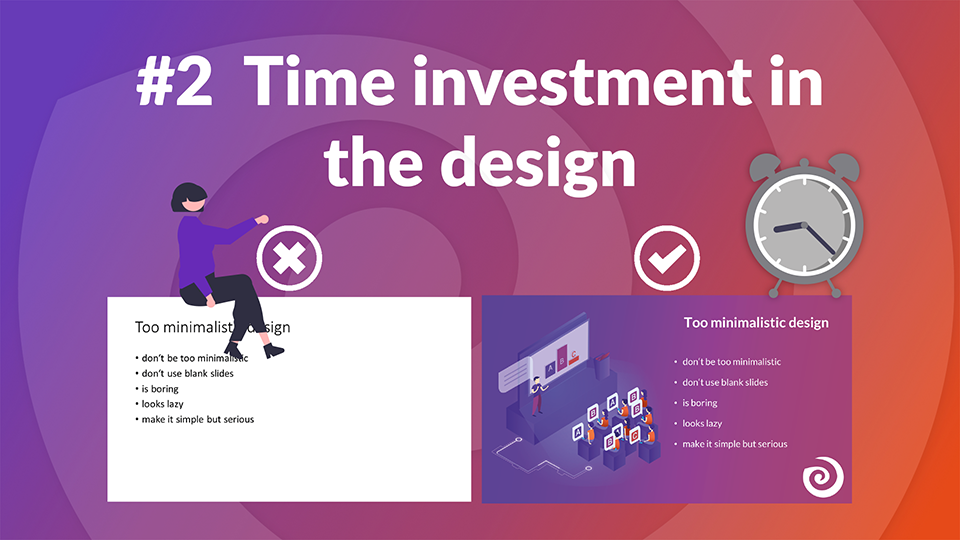 3. Enhancement through multimedia content
A presentation can be quickly upgraded with multimedia content such as photos, videos, animations and music. Animations make your slides appear much more lively and soft background music can support your presentation and make it more exciting. Of course, photos should not be forgotten, because often a photo is sufficient instead of a short text. You should also insert videos directly into the presentation so that you don't have to interrupt the presentation to present a video externally. It is important that the presentation is not too overloaded at the end. If you want to learn how to integrate a YouTube video into a presentation check out this tutorial.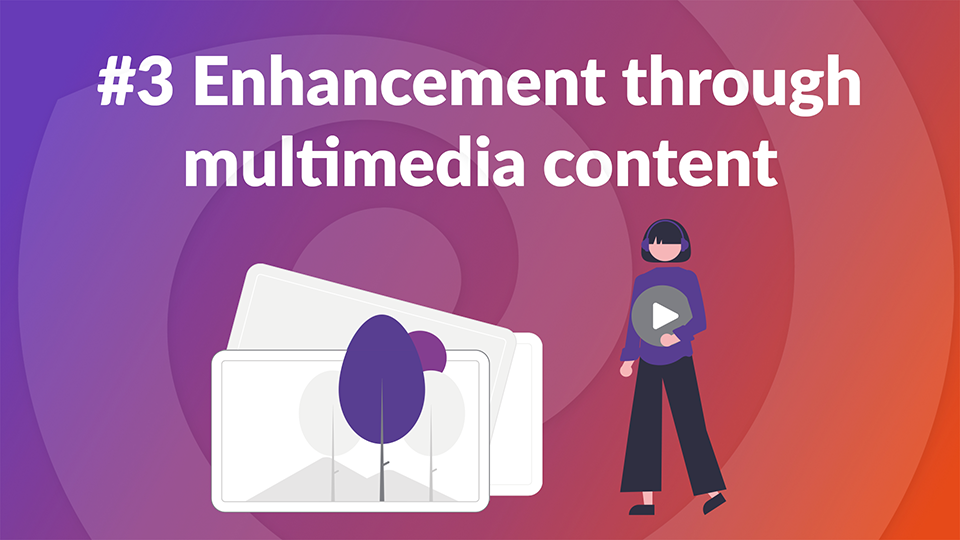 4. Integrate audience
Try to interact with the participants right from the start, because this is the only way for everyone to follow you with their thoughts. In order to get your audience's full attention, you need to set a task that makes them think. The easiest way to do this is in the form of a short brainstorming session or a survey. With SlideLizard LIVE, participants can easily use their smartphone to answer the surveys you create. Brainstorming also works perfectly with it, because with the help of SlideLizard LIVE you can type in different terms/ideas and send them off. These then appear on the presentation and are therefore visible to all viewers.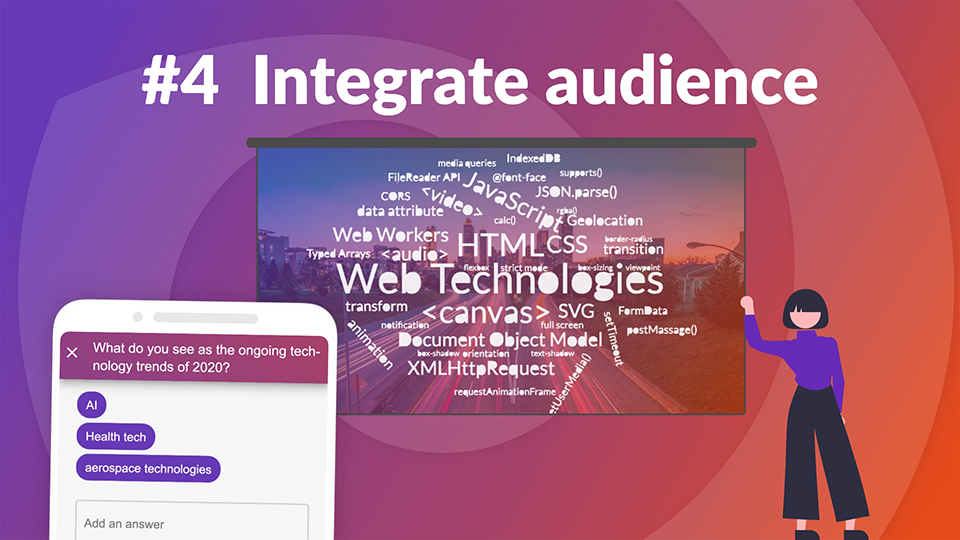 5. Repeat content using a quiz
A quiz is a good way to keep the participants listening to your presentation. You can repeat what has already been said and thereby ensure that it stays in their memory longer. In addition to the learning effect, the fun factor is also useful. With the quiz you create a relaxed atmosphere and thus will encourage those present to follow the presentation farther. SlideLizard LIVE can not only be used for polls and brainstorming, but also for a quiz. Find ideas here: Quiz templates for PowerPoint
6. Use new Technologies
For most people, their smartphone is part of everyday life and nobody forgets it at home anymore. Therefore, you can easily include the smartphone in the presentation. With SlideLizard LIVE, attendees can anonymously ask questions during the presentation. As a result, you will not be unintentionally interrupted during the presentation and those present will no longer be afraid to ask questions! SlideLizard LIVE also allows you to send out a personalized feedback sheet at the end of the presentation. You can use the feedback to better tailor the presentation to your audience for the next lecture.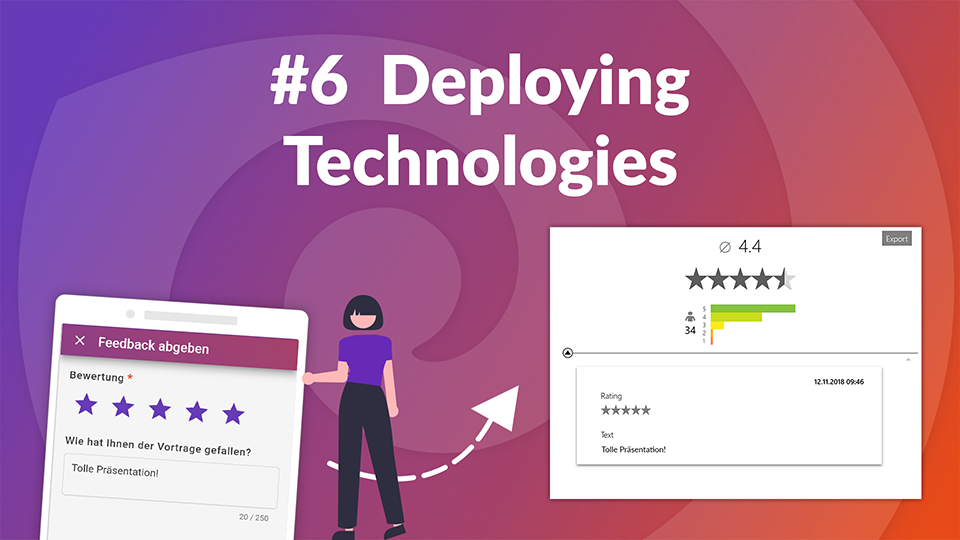 7. Enough breaks
We are all aware that nobody can be continuously attentive. Our brain needs breaks so that it can process the information it has received and only then are we able to absorb new things again. According to many experts, after about 30 minutes we reach the point where our attention dips. If you want to prevent that from happening, remember to let your audience take a break every 20 minutes. This break does not have to last long, because even a short recovery phase helps to draw new energy and thus be able to pay more attention and participate again.