In this tutorial you'll learn how to switch your PowerPoint slides from landscape to portrait orientation. You can either watch our video, or follow the steps below:
Video
Step #1
Go to the Design tab and click on Slide size and choose Custom slide size in the dropdown.
Step #2
In the dialog, under Slides switch from Landscape to Portrait and click on OK. Depending on the size of your slidedeck, this may take a few seconds.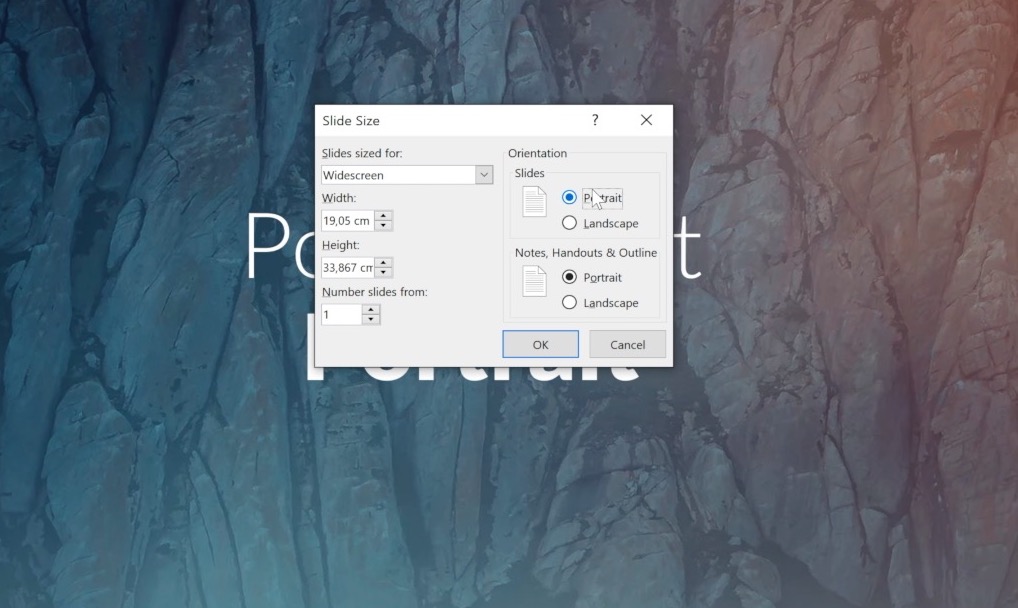 Step #3
Now you can select how the contents of your existing slides will be resized to portrait format. There are two options available:

Maximize
Images and content are scaled to fill the whole slide. Attention: it's possible that images get cut off on left and right!
Ensure fit
Images and content are fitted so that they are fully visible.
Depending on the size of your presentation, this may take a few seconds.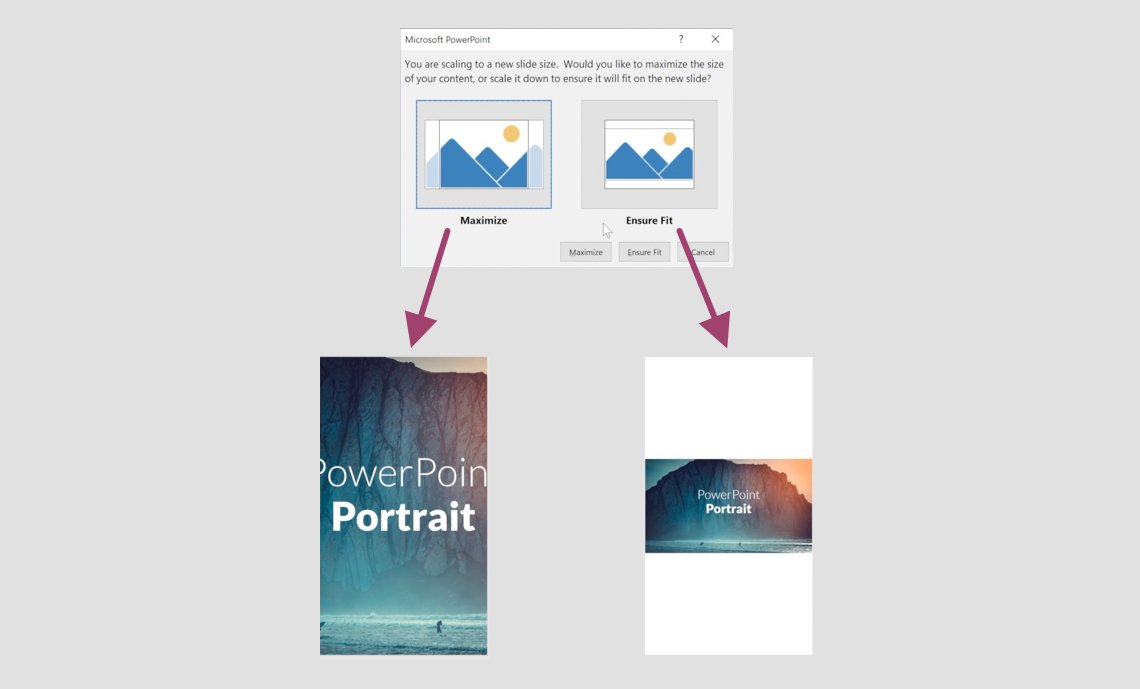 Result
Now all your slides are in portrait format! However, if you use graphics as background images in some of your slides, changing the orientation can cause unexpected distortion of the images. You'll need to correct this manually.