With the latest SlideLizard update you now for the first time have the possibility to automatically start a poll on a specific slide!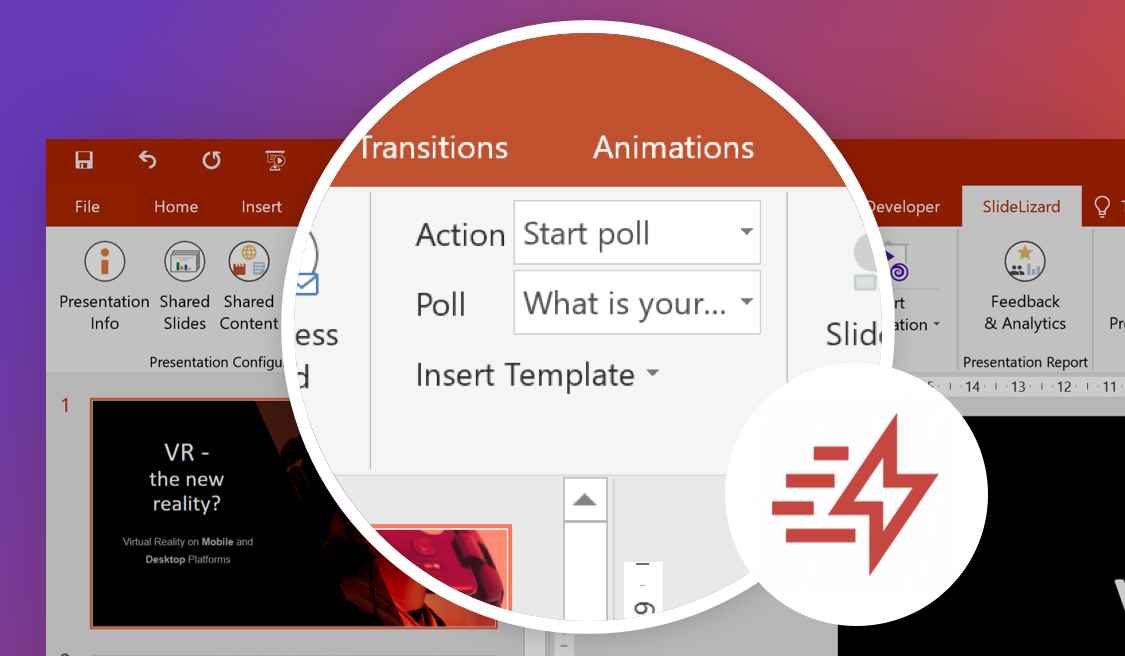 Create a poll as usual and then select the desired slide in PowerPoint. In the SlideLizard tab you can now select "Conduct poll" in the new menu and then select the desired poll below. It will now start automatically when you reach this slide during your presentation. Moreover, the poll will be closed automatically, either after a certain time interval (can be set directly in the poll at 'Close after'), or if no interval has been set, when changing the slide.


Enjoy!

To update the SlideLizard PowerPoint Add-In, just open PowerPoint and you'll get an update dialog.
Don't have it installed yet? Download it here.